"We are dreamers who help transform businesses through the power of design & partnerships."
We are truly Multidisciplinary
What we do
Design Thinking | Industrial Design | Branding | Experiences | Architecture & Spaces | Retail | Healthcare
About Us
Incubis is one of India's pioneering multidisciplinary Architecture & Design companies.
Over the last 26 years, we have used the power of design thinking and discovering customer insights to create compelling new spaces, products and experiences. These have demonstrated enduring relevance across multiple sectors. Incubis offers a complete suite of solutions encompassing Master Planning, Architecture, Integrated Engineering Services along with Spatial Design, Way-Finding & Landscape.
Fully coordinated Structural Engineering and MEP Services including Electrical & Lighting design, HVAC, Plumbing and Fire Safety are offered in partnership with leading consultants who work closely with us.
Our roots are in industrial design and we remain passionate about resolving details.
We have a team of over 55 creative and technical professionals working out of our studios in Gurgaon with a Satellite in Bangalore. Our work goes beyond creating effective design concepts and encompasses the development of standards, systems, detailed specifications and manuals to deliver streamlined implementation and robust scalability.
Incubis' clients include leading Fortune 500 multi-nationals as well as well-known Indian companies and Government Organizations. We partner closely with Government and Corporate Clients to evolve solutions that embody technical prowess, frugal engineering, simplicity and timeless elegance.
meet the founders
Incubis is one of India's pioneering multi-disciplinary Architecture & Design companies. From a small team of 5 with a focus on Industrial Design to a respected multi-disciplinary studio working on a wide range of creative opportunities, we have come a long way.
Over the years, we have used the power of design to discover customer insights and create compelling new products, spaces and experiences. These have demonstrated enduring relevance across sectors.
Here are some key moments from
our exciting journey...
View Slideshow >>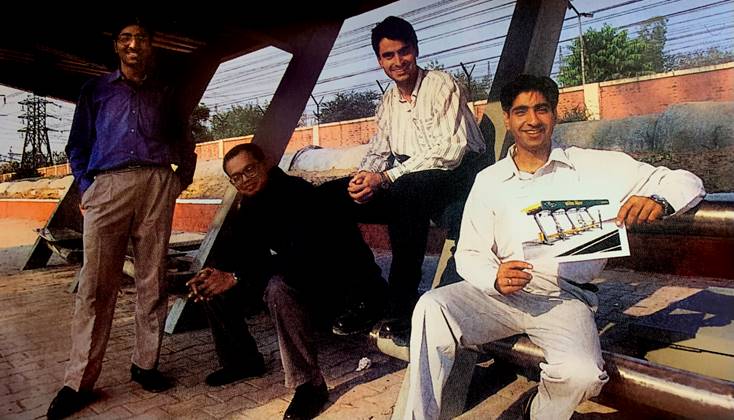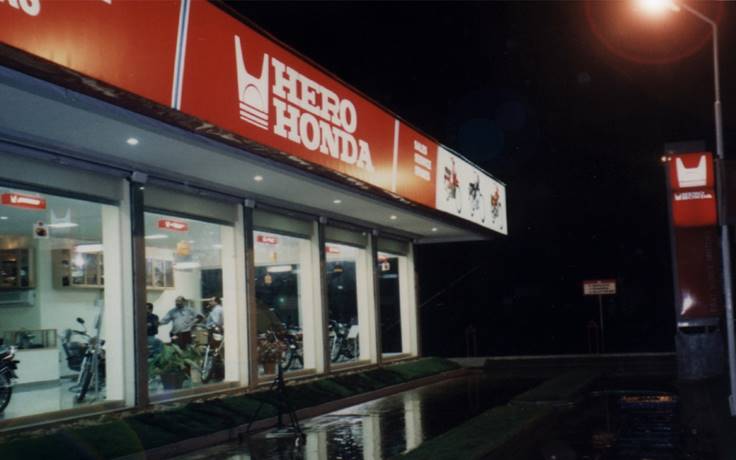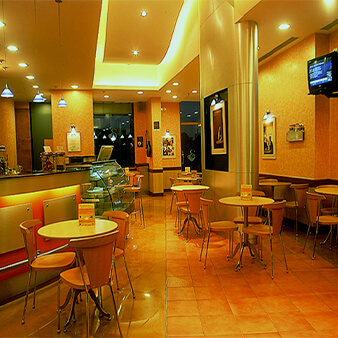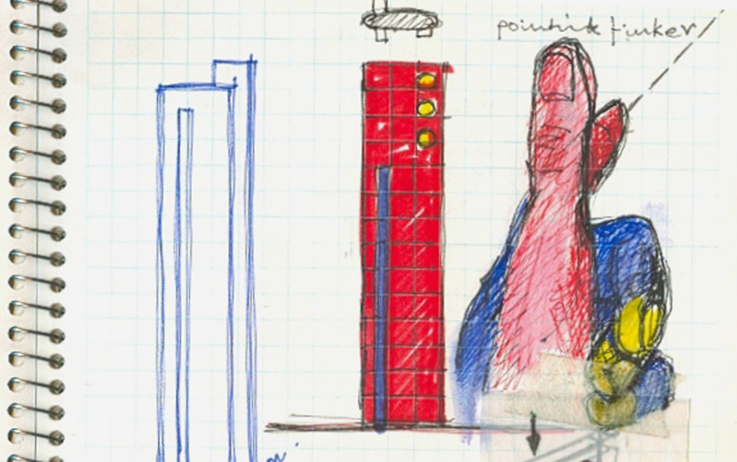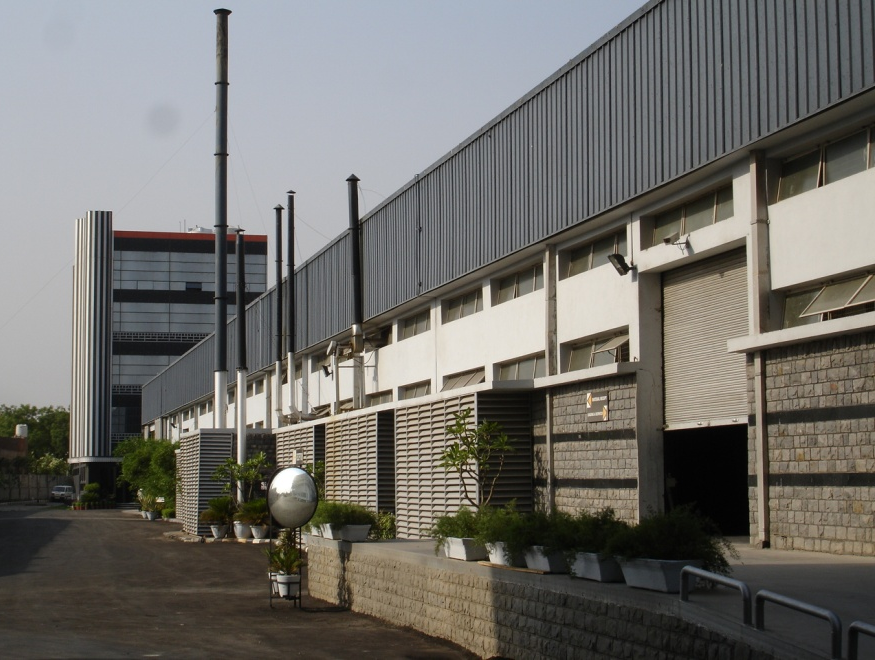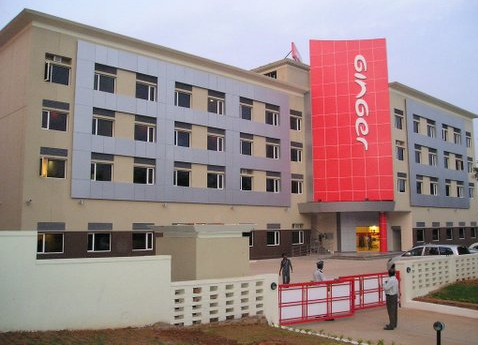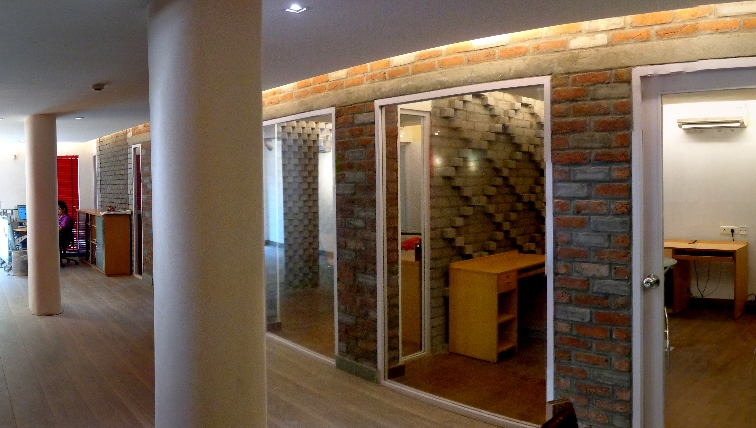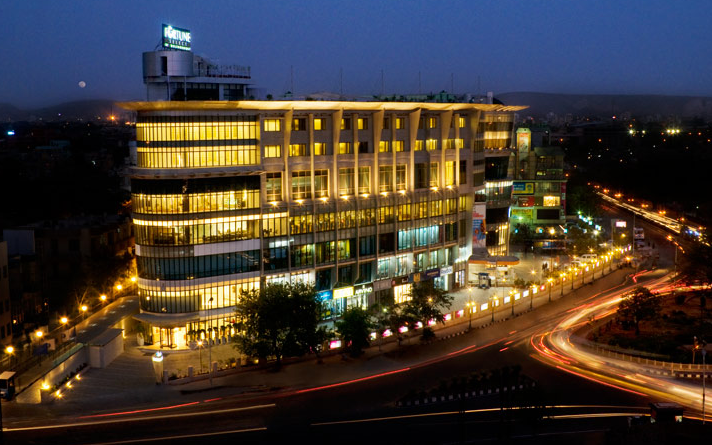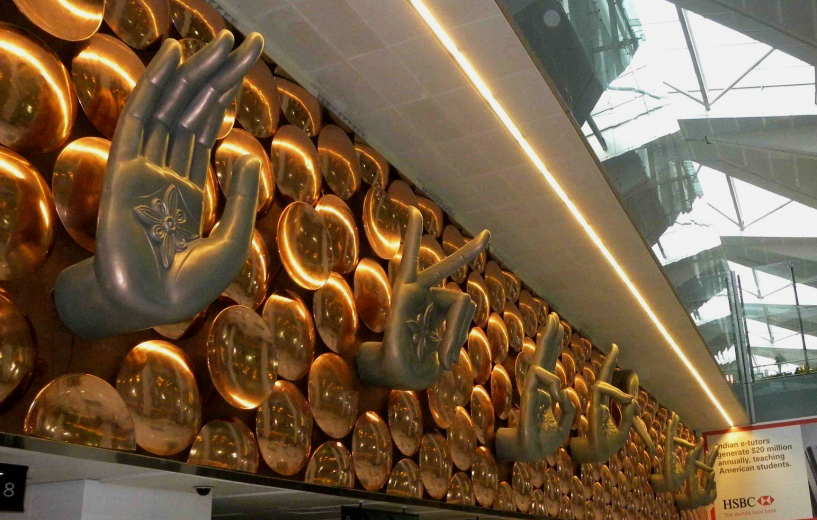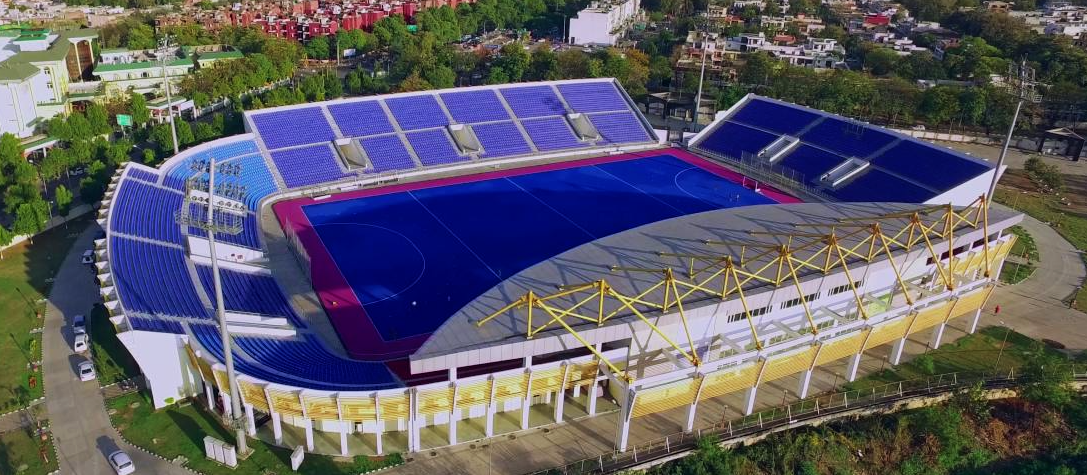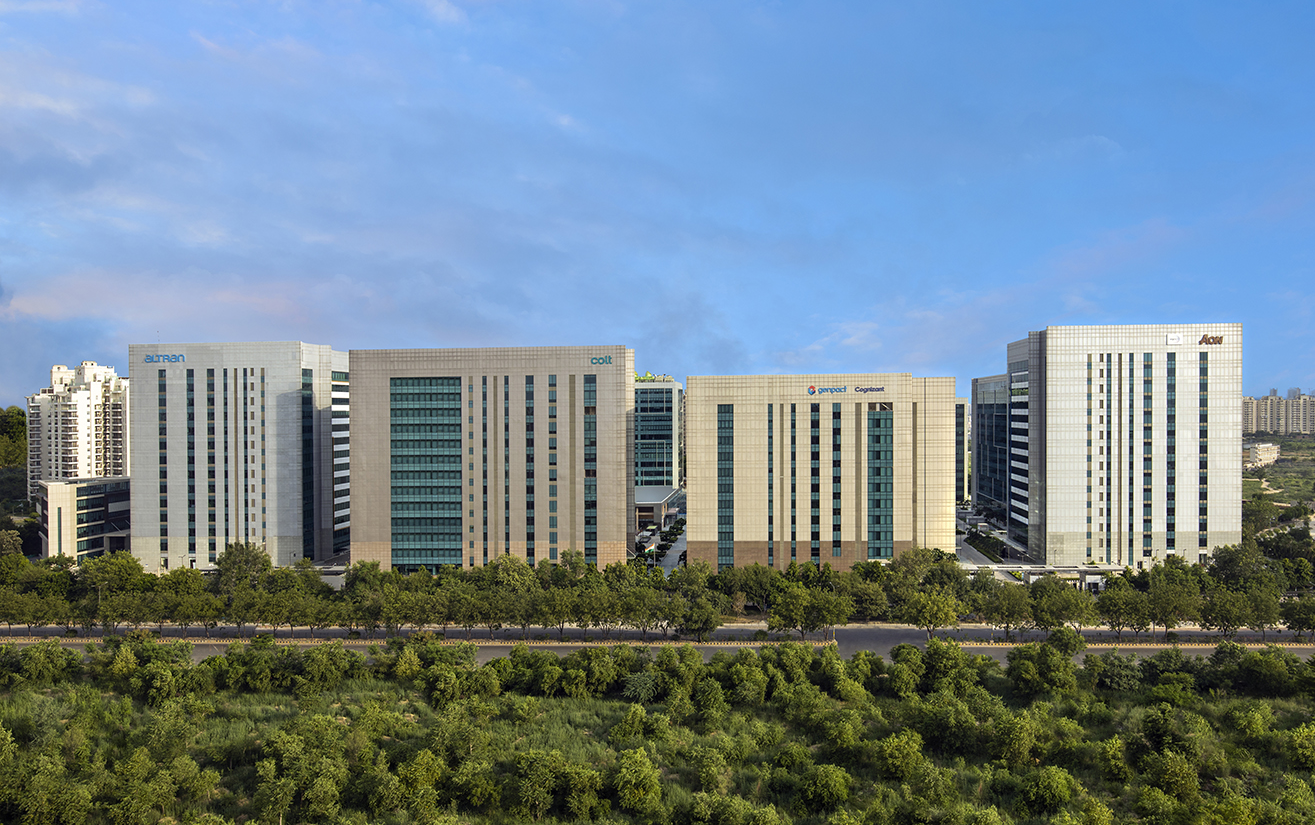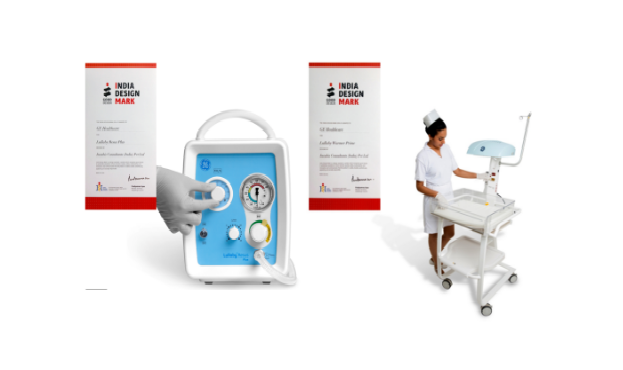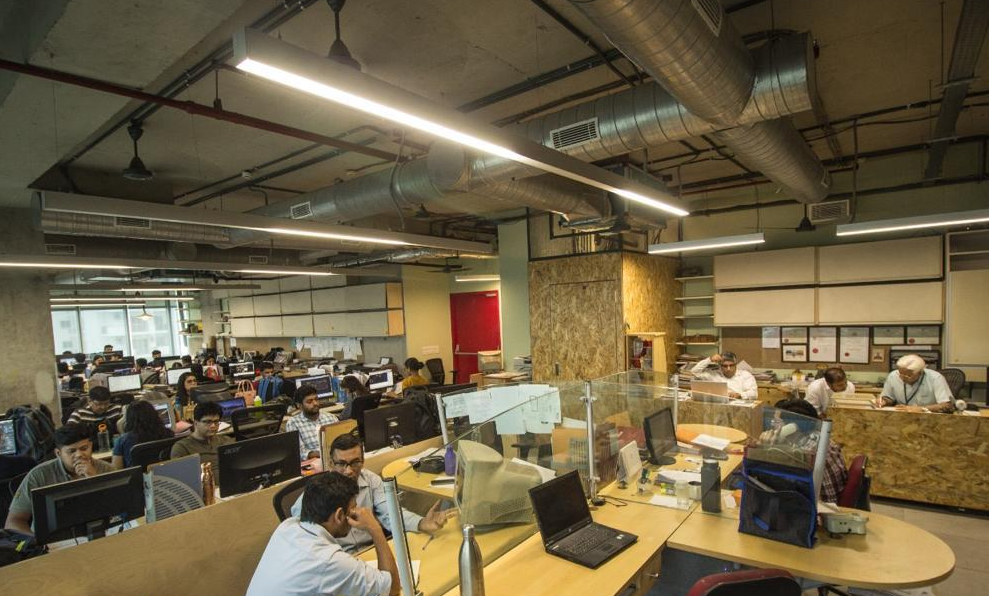 19
95-98
THE BEGINNING
A design lab in the backyard
Incubis began as an independent creative venture with a vision to transform the aesthetics and quality of manufactured products and make them more user friendly. Amit established the design studio in the backyard of his home. The consultancy was subsequently merged with Rohit's master planning & architectural practice. Paldas, also from NID and Rahat a mechanical engineer were a part of the founding team.
Some of our initial clients included Singer, a leading home appliance company of that time, FlexoFoam which produced seating systems for the Indian Railways and Bharti Telecom (which later became Airtel) for whom we designed a range of telephones.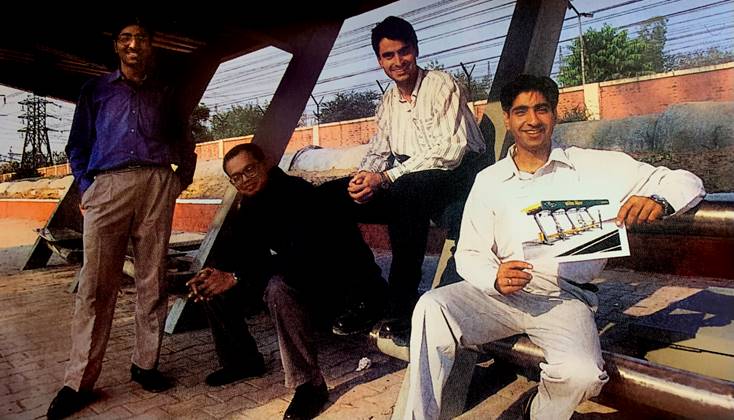 19
95-98
FROM PRODUCTS TO SPACES
Initiating enduring client relations
As our client base evolved they encouraged us to leverage our ability to decode customer insights across a wider canvas. Many of these clients were moving from products to services and soon we were working with them on the design of multimedia solutions and retail experiences as well.
Early successes for companies such as Siemens Telecom, Bridgestone, Hero Honda (now Hero Motocorp), Mahindra Tractors and Daewoo set the foundation for our multidisciplinary trajectory.
Many of our initial clients continue to work with us.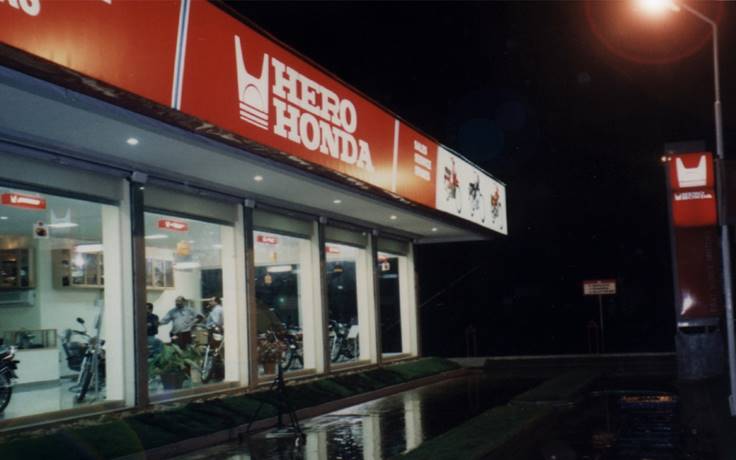 19
99
BARISTA
Becoming design partners for startups
Our long collaboration with the visionary entrepreneur, Amit Judge began with our work for Barista and Arcus in 1999.
Barista, a unique experience designed around authentic, handcrafted, Italian coffee transformed the Indian retail hospitality sector. After the successful launch of the first cafe in Vasant Vihar, New Delhi, the brand expanded rapidly to over 130 stores nationwide within four years and established a presence in Sri Lanka and the UAE – All these stores were conceptualized by Incubis.
The impact of Barista got us known as the 'go-to' design partners for startups keen to achieve rapid scale.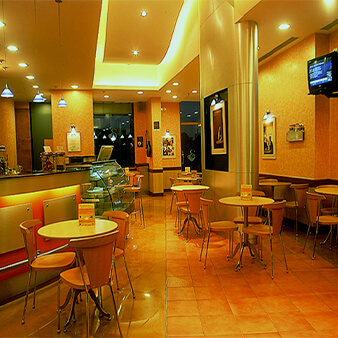 1999-20
00
BUILDING A FIRM FOUNDATION
And expanding our circle of trust
During this period, the studio operated out of two spaces in New Delhi, one in Sarita Vihar and the other in Kalkaji. Moving into the new millennium, the practice, now with a team strength of approximately 15, consolidated at an expanded studio at Kalkaji and we incorporated as a private limited company.
Our new name, Incubis was conceived to reflect our core purpose – to incubate and nurture ideas and take them to the next level. Yashpal Paritosh Gulati, joined as a co-founder, bringing with him over three decades of engineering, design, projects and management expertise with experience in conceiving and operating large, complex projects in the manufacturing and power generation sectors.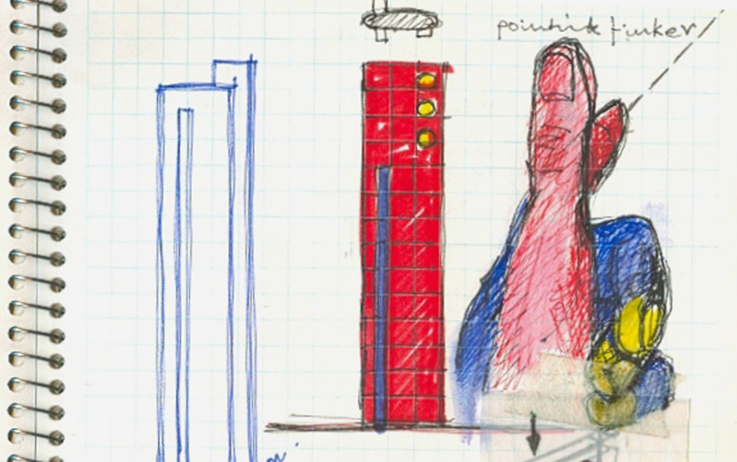 20
00
GROZ
Design-led growth for industry
Incubis initiated a pivotal engagement with Groz, a leading industrial tools manufacturer to enhance their operational efficiency at multiple production facilities.
After a year of closely mentoring their management and helping streamline process and quality outcomes, Incubis was tasked with preparing the feasibility study, master plan and architectural design for a green-field, integrated export-oriented industrial facility near Gurgaon.
Today Groz is a respected global enterprise with more than 2000 employees, top notch innovative technologies producing the best tools and hardware in the country.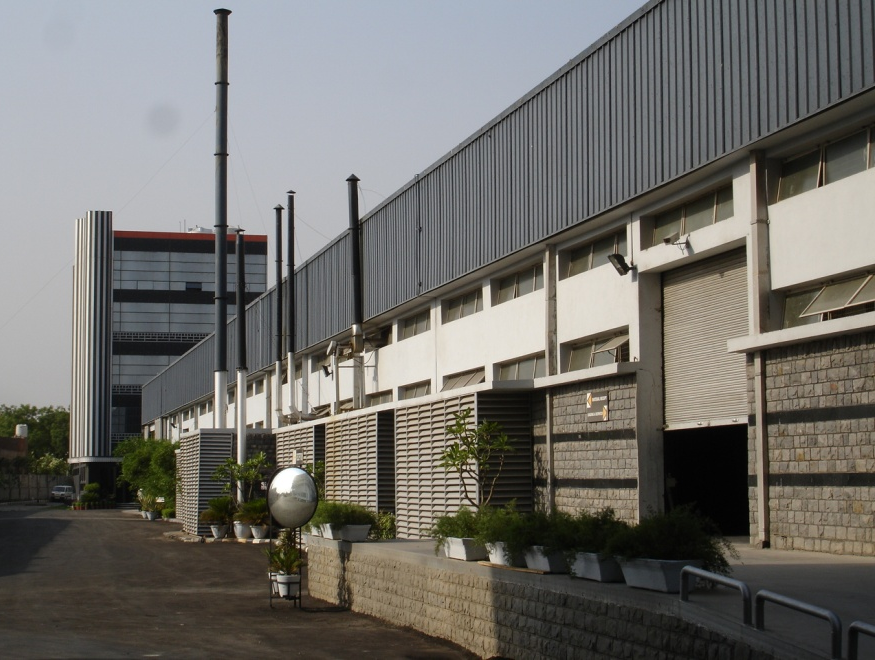 20
02
GINGER
Redefining hospitality for the masses
Team Incubis was selected by the Indian Hotels Company of the Tata Group to lead the architecture and engineering of their new chain of 'smart' hotels which were designed to be the world's most affordable. This was a culmination of a competition that was organised between leading international firms. Our concept was picked for its simplicity, elegance, cost-effectiveness, robust scalability and adaptability to variety of situations.
We were mentored by one of the world's leading management thinkers, Prof. C.K. Prahalad to ensure guest-experience and business goals remained in complete harmony. The first prototype, designed by Incubis was launched in Bangalore and we have adapted the concept at over 45 sites nationwide since then.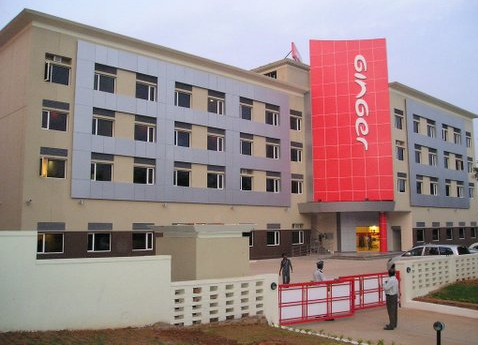 20
03
OKHLA ESTATE III
A bigger sandpit to shape our ideas
As the team grew to over 30 we moved to an expanded facility in a repurposed factory situated in the heart of Delhi's vibrant start-up ecosystem.
Here, we had room to grow and space for an in-house materials library, model making and venues for organising interactive brainstorming sessions with our diverse clients
Apart from a few years at Okhla Phase I in-between, we continued to lease the same studio space within the leafy environs of Okhla phase III.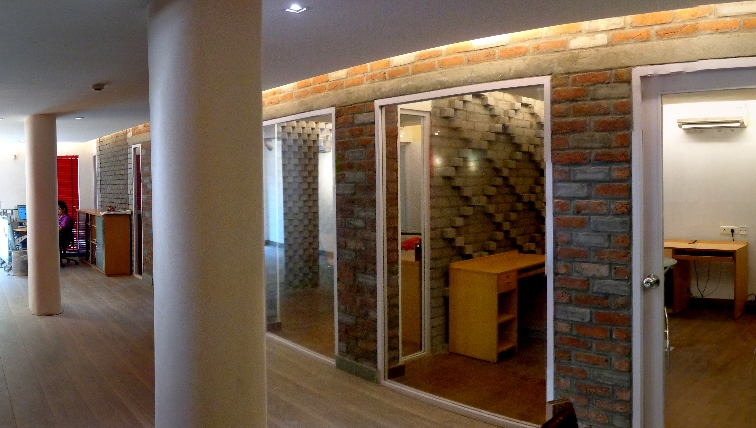 20
08
EMAAR METROPOLITAN JAIPUR
Making luxury accessible
Emaar, a leading international real estate developer entered the Indian market in 2005 and started working with Incubis on the design of their own workspaces and customer experience centres with a view to set new benchmarks for luxury. We were appointed as the lead consultants to launch their first hotel and mall development in India. Every aspect of the project…the architectural façades, skylights, interiors and landscape were all designed by Incubis.
The hotel was positioned as Jaipur's first contemporary business property and was initially operated by the ITC Group under the Fortune Park Select brand.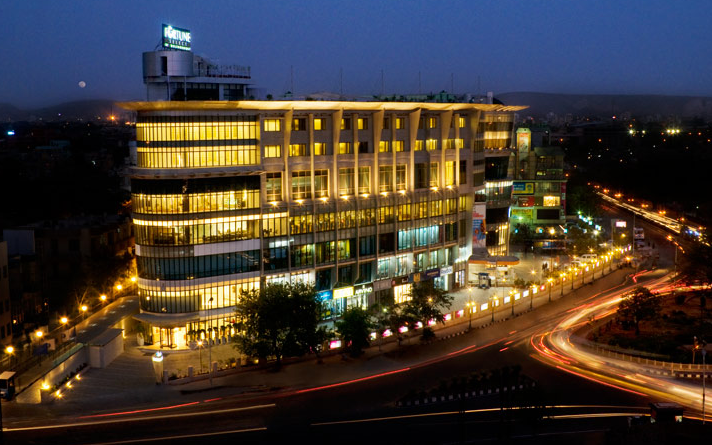 20
10
GMR DIAL – T3
Creating icons
One of our most visible and celebrated projects, we were appointed by the airport developers to infuse an Indian soul into the new international airport for India's capital.
The spectacular100m long mudra installation and the levitating Suryanamaskar sculpture were inspired by the metaphor of a traditional Indian welcome – a contemporary expression of India's centuries old culture. These were supported by a system of vibrant environmental graphics designed with our partners, Landor, as well as art and sculpture created in association with some of India's leading creative personalities.
The mudra installation is one of the most photographed and shared art installations in the country and continues to be featured extensively in the international media.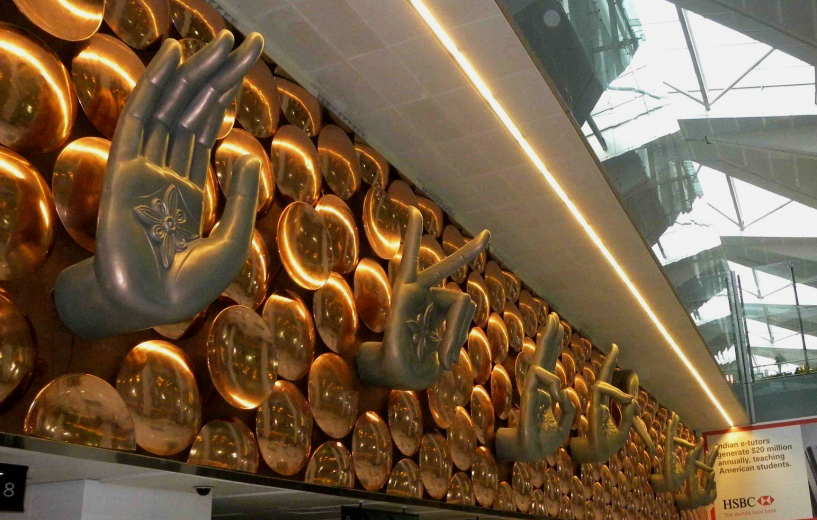 20
13
HOCKEY STADIUM MOHALI
Attention to detail at every scale
We designed one of India's finest hockey stadiums for the Government of Punjab. This international standard blue-turf facility has been built on an 11.8 acre site with a seating capacity of 13600.
The most distinctive feature of the stadium is the sweeping cantilever of the aluminum-clad aerofoil canopy. This has been planned on the western edge to provide adequate shade for over 2000 spectators in hot summer sun.
This project is represents Incubis' ability to address complex design challenges at any scale without losing sight of the smallest detail.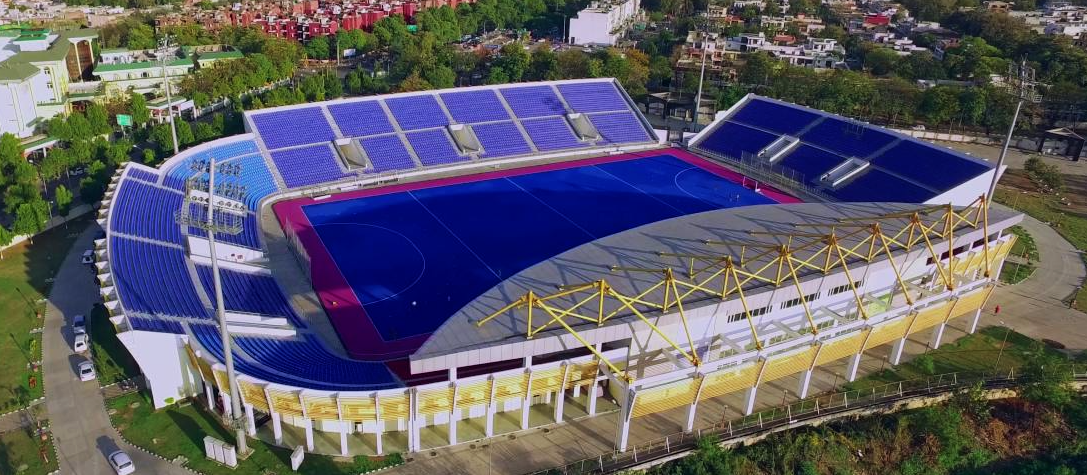 20
14
CANDOR TECH SPACE
A campus for the world
We have been a key architectural partner in the creation of one of the most sought-after Information Technology Special Economic Zones in the National Capital Region of India. Leading multinationals including Altran, Genpact, Aon, Cognizant and Guardian Life Insurance have workspaces here.
Incubis designed a cluster of 4 new towers on a landscaped campus of 25 Acres and also worked on the brownfield completion of 2 additional towers. Our services included detailed architectural design coordinated with MEP services and structural engineering. This project has been rated LEED Gold for its energy efficiency.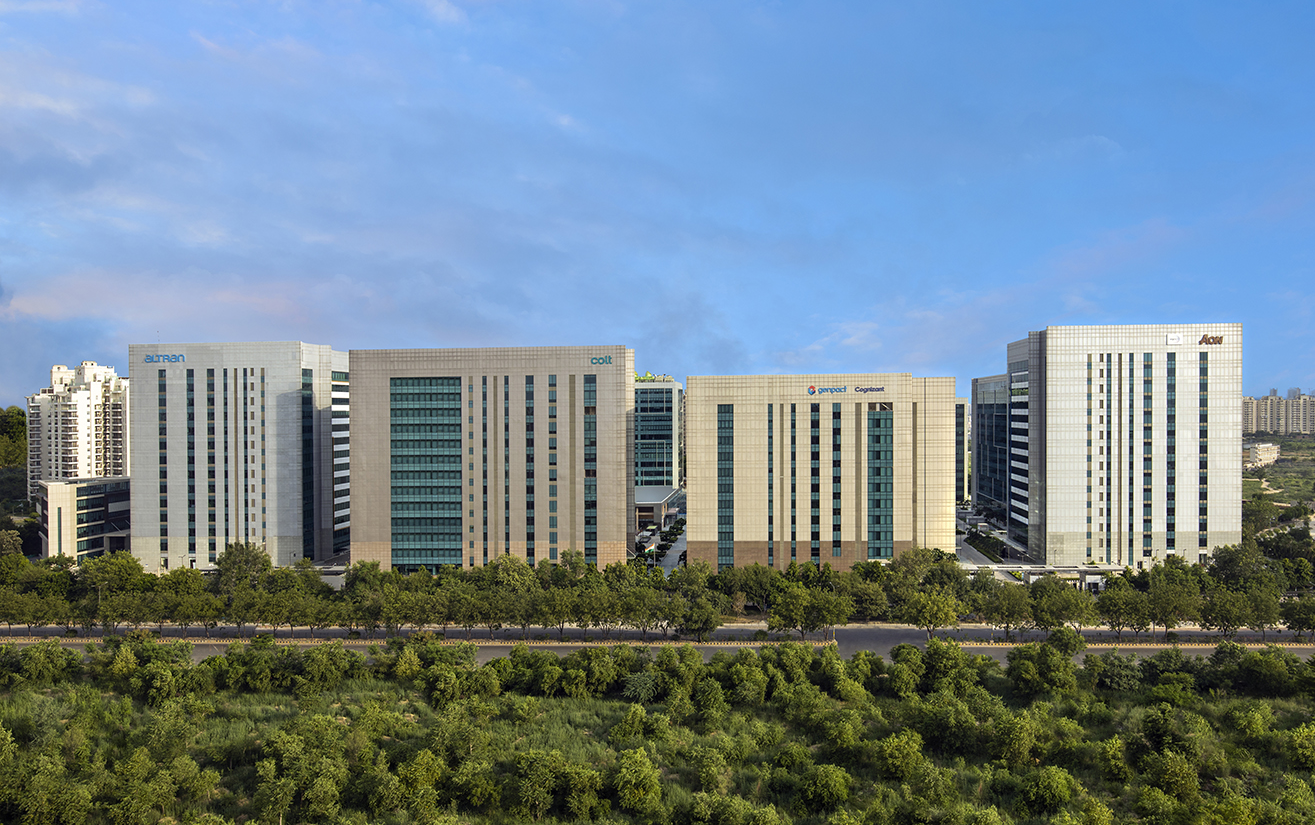 20
15
HEALTHCARE
Committed to 'wellness for everyone'
Throughout our evolution, we have been seekers of design opportunities which can deliver exponential impact. Healthcare has always been an underserved sector in India and over the years we have been fortunate to have worked on several projects that have helped increase access to hospitals, clinics and new products powered by med-tech.
Our work on large-format hospitals and scalable clinics for Dr. Trehan's Medanta and the CK Birla Group, affordable eye surgery centres for Eye-Q, hospitals and community-clinics for the Delhi Government and frugal product development for GE Healthcare underscore our deep commitment to this sector.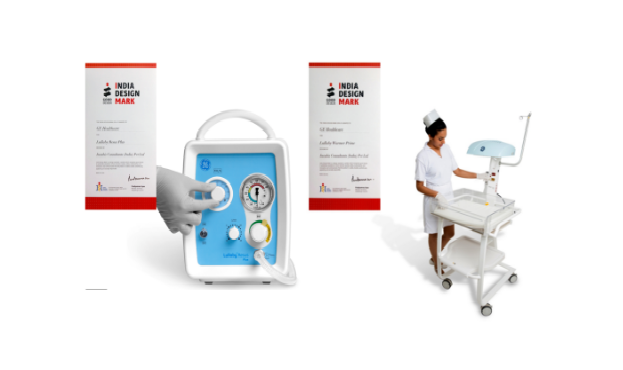 20
18
NEW FRONTIERS
An unwavering eye on the future
Incubis moved with its team of over 50 architects, designers, engineers and management professionals to a new space at Emaar Palm Square in Gurgaon, a suburb of New Delhi. This is an office tower where we designed all the public spaces and interiors. We continue to retain our open, collaborative and cross-linked culture with extensive use of natural and sustainable materials in our studios.
While we stay close to our roots, the ultimate vision is to leverage our capability to seek new opportunities, globally.
Innovation in partnership with startups in Silicon Valley, New York, Hong Kong and, of course, India continue to form a large part of our work, keeping us agile and in-sync with the latest technologies and new business models.
<< Beginning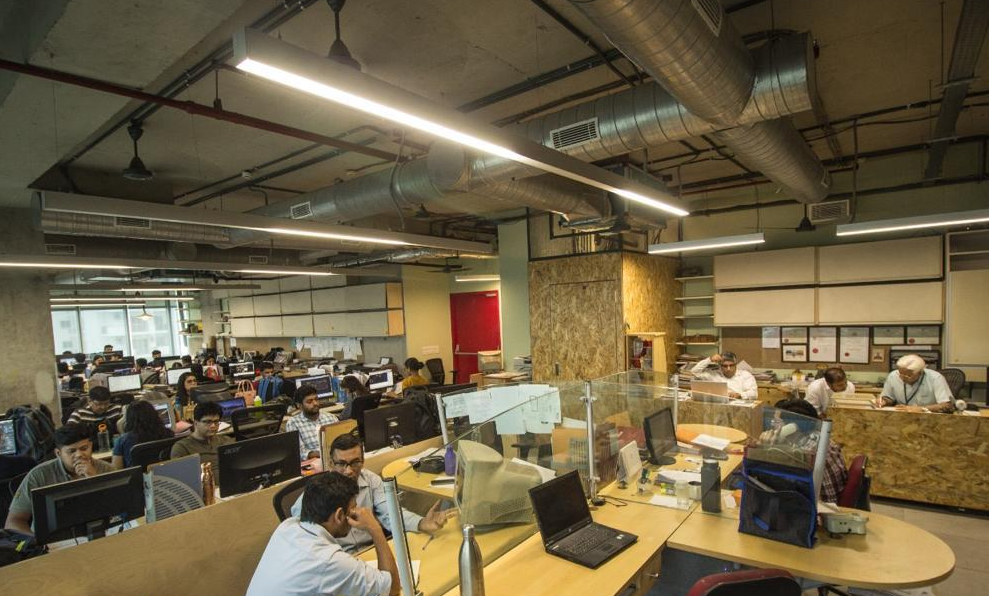 Our Design Philosophy
We believe that an experience makes sense in three ways – If it unfolds slowly over time, allows people in a space to draw their own interpretations and if it is born out of their own past experiences and aspirations making it more meaningful. These scenarios can be created by understanding who is going the benefit from the solution and building insights about their state of mind.
Our design process is anchored around the belief that we're essentially providing a service with a rich measure of innovation, yet a service all the same. The consumers of our services (whether end-users or clients) are the ultimate beneficiaries of our work and empathizing with them, understanding their motivations and their expectations are key to a successful outcome. Having the humility to extract the most from the Client's experience and exposure to the situation and using that knowledge to supercharge the creative process can make a huge difference.
GREY ORANGE | BUTLER XL

MUDRA INSTALLATION | ARRIVAL TERMINAL T3

IINTERNATIONAL HOCKEY STADIUM | MOHALI

PUNJAB GRILL | WASHINGTON DC
want to be a part of the team?
come work with us