Opportunity
The perception of fine dining in the United States is generally best at a French or an Italian restaurant. Why can't Indian restaurants demonstrate that Indian food can and should be served in such luxe surroundings, creating the best fine dine experience?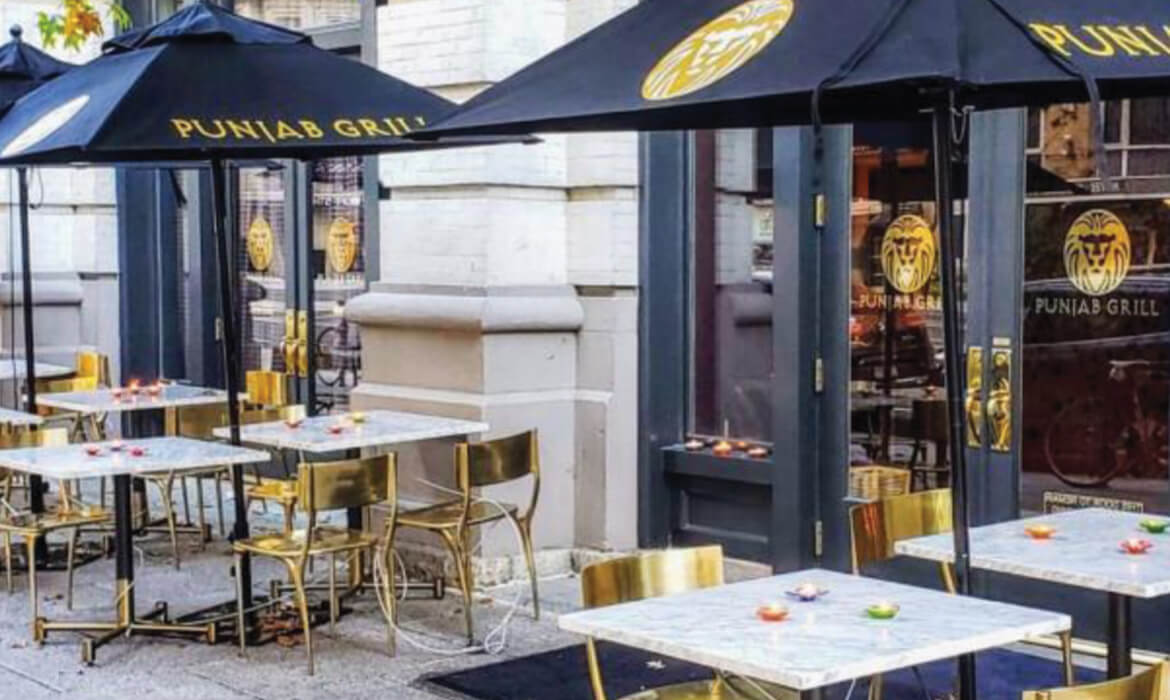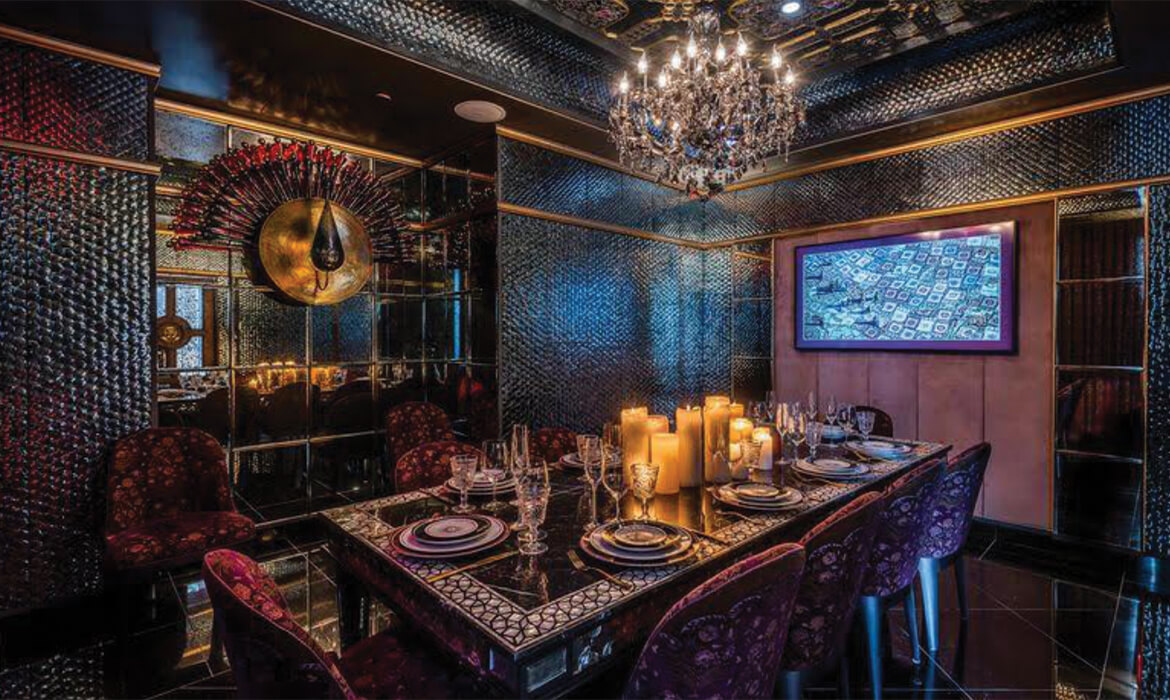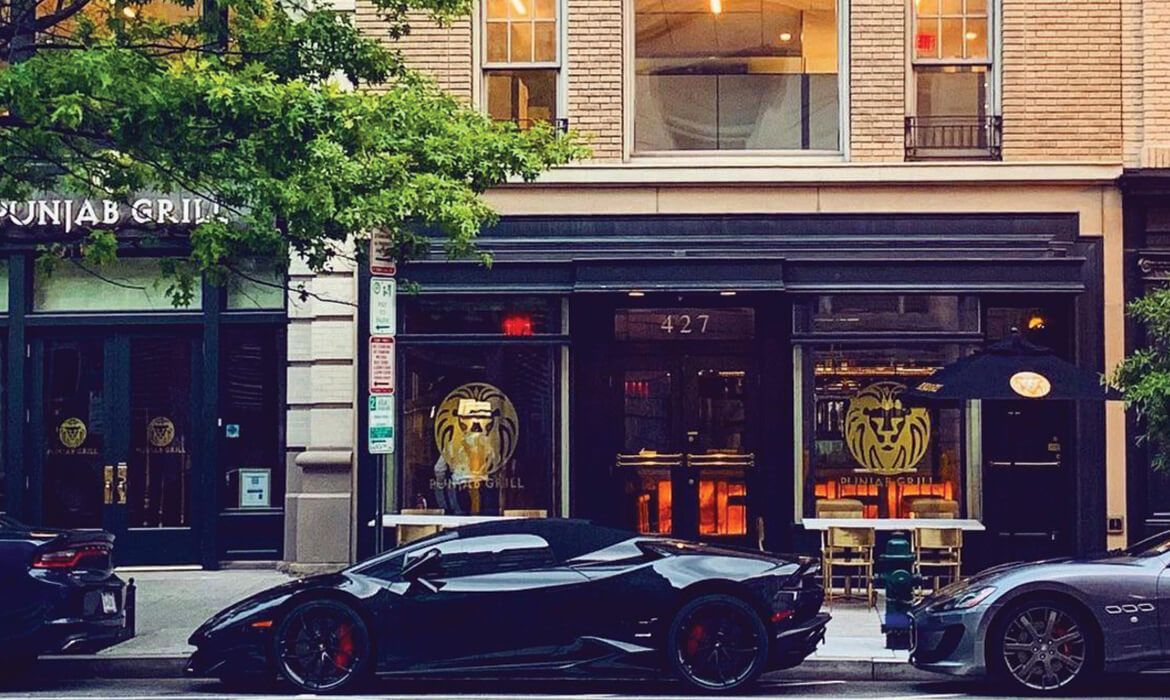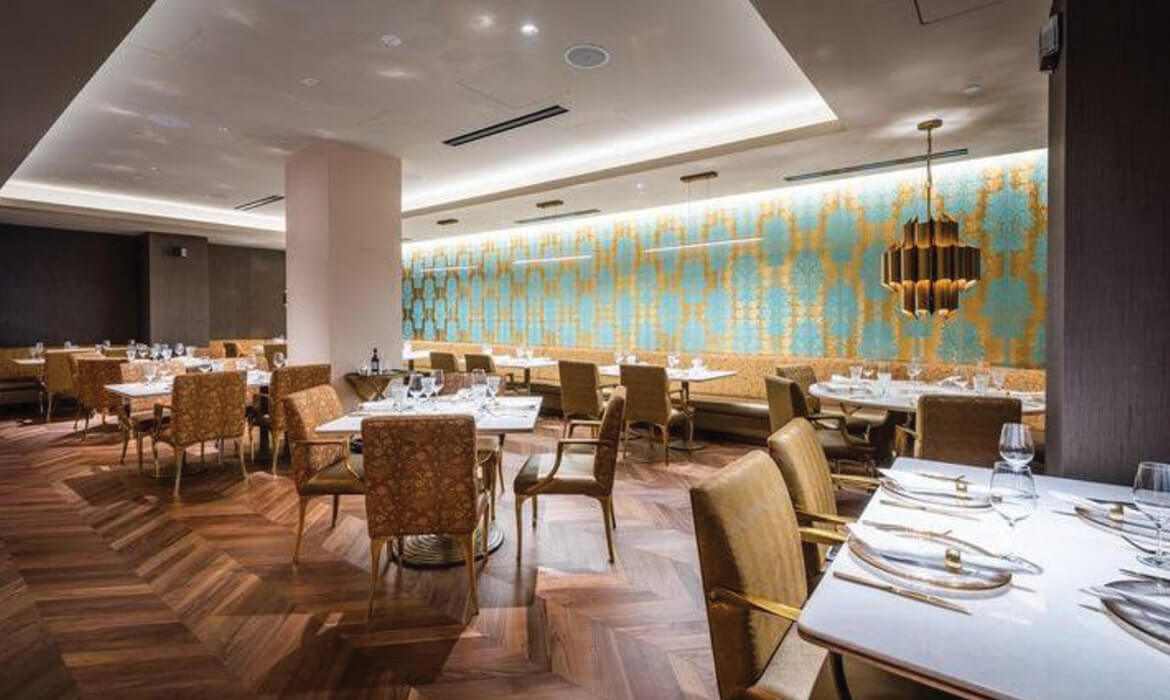 Solution
A hospitality space that captures the best of Indian craftsmanship and enhances the experience of having finely crafted Indian food in an environment that evokes the grandeur of a king's palace.
Story
Punjab Grill is an award-winning international fine dining concept that showcases North Indian food and the grandeur of undivided Punjab…the storied land of five rivers. India's rich regal heritage and legendary hospitality come together within a finely crafted space conceived by Incubis.
The culinary journey takes one on an exploration of wonderful diversity from the rich streams of Hindu, Sikh, Pathan and Punjab cuisine. A tradition that flows downstream through the immigrants of West Punjab, who have lovingly cherished and preserved their traditional flavors and recipes. The inspiration for the design is anchored around the lifestyle of the Maharajas who were patrons of the arts and fine craftsmanship – They had the wealth, passion, knowledge and means to bring together the best the world had to offer and created their own eclectic (and often eccentric) confluence of Indian and European design. The Punjab Grill at DC reinterprets this tradition with a contemporary twist to deliver a compelling stylistic fusion.
The moment one enters, the striking intricacy of hand finished fretwork in fine woods and brass, inlays with marble, Indian sandstone and Mother-Of-Pearl and carved stone friezes set the tone for a memorable experience and the discovery of unusual details at each turn. The restaurant spaces have been planned as distinct thematic zones…The 'Sundowner' bar, a jewel-like oasis of translucent Onyx under a faceted ceiling that evokes the geometry and brilliance of precious stones…the 'Passage to India', inspired by the romance of rail journeys through dusty plains & dense jungles in the comfort of royal saloons, and the regal 'Living Room' for unparalleled fine-dining.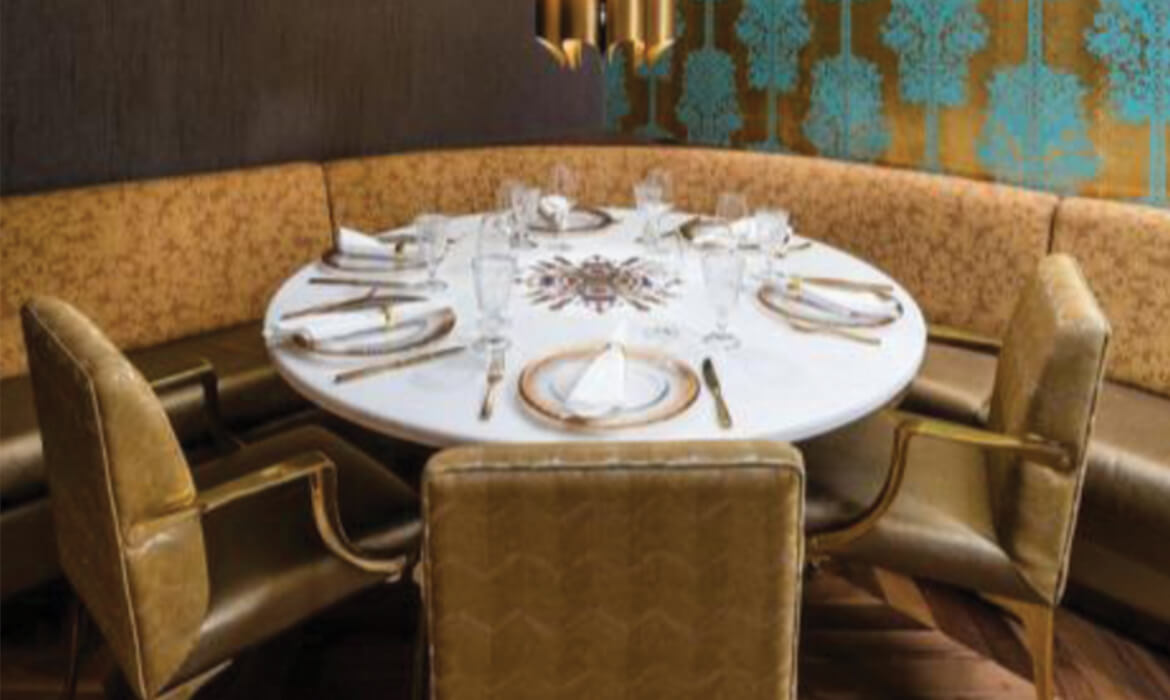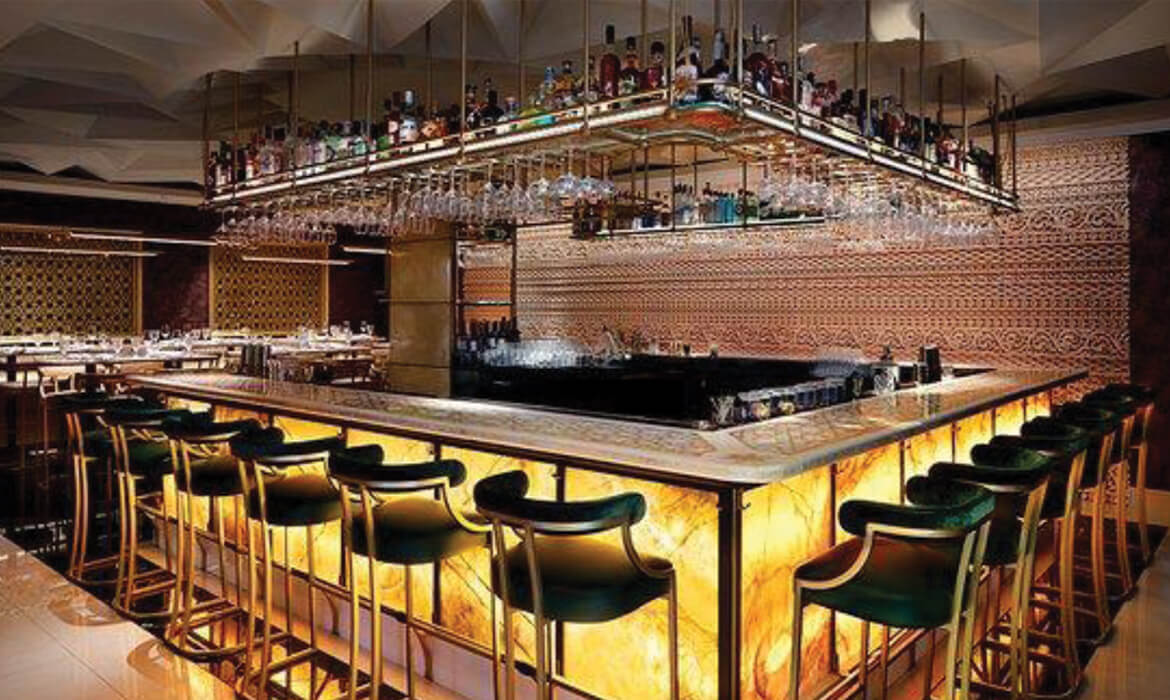 The pièce-de-résistance is, of course, the magical 'Sheesh Mahal' or house-of-mirrors, the private dining space that is a brilliant dark cocoon of 150,000 individually hand inlayed convex mirrors using a craft technique called Thikri …a space where an illuminated candle can get multiplied into a thousand points of light that suggest a starry night sky. The 'Sheesh Mahal' is a distinctive focal point of some of India's most famous palaces and forts and this mesmerizing feature at Punjab Grill is now a much sought-after DC landmark. In the center of the room, one long table is set with Hermès dishware and surrounded by chairs upholstered in custom fabric designed by textile wizard Peter D'Ascoli (who worked with Diane Von Furstenberg and now lives in India).
To bring our idea for Punjab Grill to life with complete authenticity we collaborated with highly skilled master-craftsmen and deployed modern production techniques to meticulously build the traditional features in India and then ship them to the United State as ready-to-assemble modules – The restaurant is, in effect, a giant, immersive, jigsaw puzzle that seamlessly comes together to enthrall.