Opportunity
A large proportion of Delhi's urban poor subsist on daily wages. They tend to ignore their health issues until they get much worse. The more advanced cases become difficult to treat, disrupt the livelihoods of the poor and also lead to congestion and cross-infection in the already stretched Government hospitals.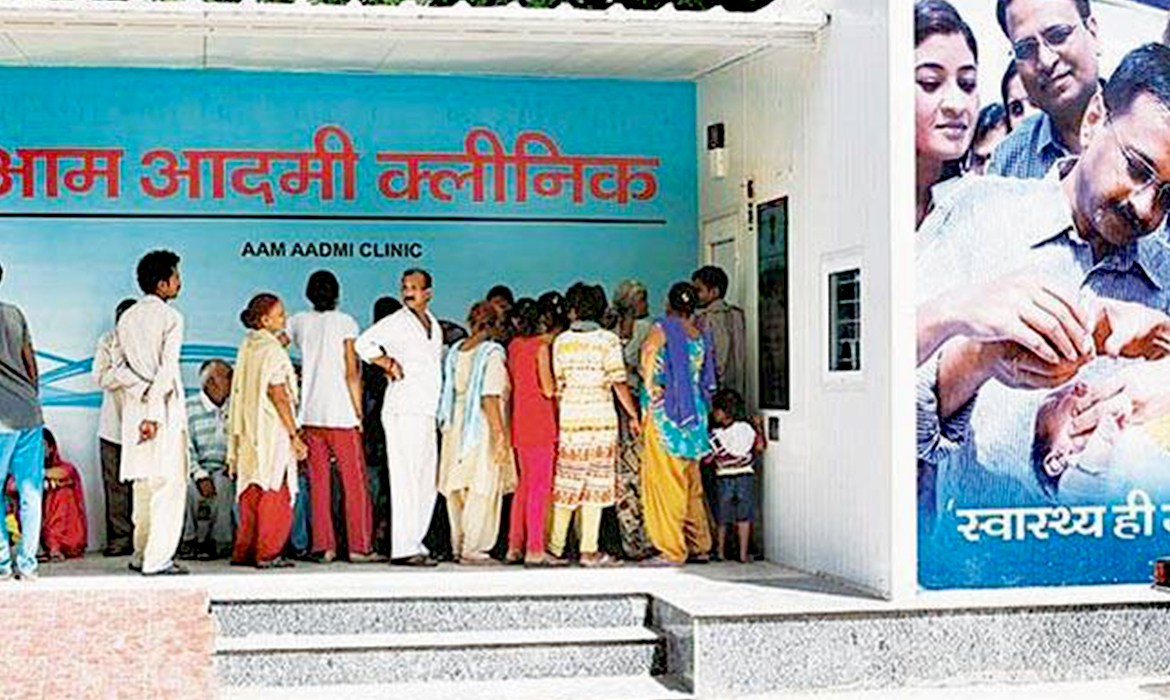 Solution
An affordable, robust, resilient and flexible clinic module that can be deployed in compact spaces, where the urban poor can visit frequently for check-ups and where their health issues can be identified and treated at an early stage.
Story
About 52% of Delhi's population stays in informal, semi-organized housing, such as, slums, urban villages, large construction sites, resettlement colonies with temporary shelters, etc. Many of them work as daily- wage earners. Thus, for the urban poor of Delhi, visiting private healthcare service-providers, with their extortionary cost structure, usually meant exhausting a lifetime of savings. The unavailability of primary healthcare in proximity meant that the urban poor would lose a couple of days' wages queuing up at large Government hospitals which are highly subsidized but also very stretched. Increasingly, many started ignoring their illnesses until they got much worse. This increased the burden of treating more advanced cases and led to rampant cross-infection and overall a poor set of outcomes within Government hospitals. Based on the research, there stood a huge need to provide affordable and high quality healthcare at close proximity to the urban poor of Delhi.
The Mohalla Clinic initiative which was started by the Aam Aadmi Party led Delhi Government in 2015 managed to provide a positive disruption in this system. It loosely translates as, 'Neighborhood' or 'Community' Clinic and has provided primary healthcare services to 16.24 million people in four years, free of cost. With the onset of the ongoing COVID-19 pandemic, these clinics have helped reduce burden from larger hospitals. However, some had to be shut down after health workers got infected. Thus, despite continuing to function successfully, these clinics are not fully pandemic-proof and need to evolve further to respond to the post COVID-19 scenario. This is when Incubis was approached to analyze the functionality of Mohalla system in the current context of Delhi and create a robust, resilient and flexible healthcare solution adaptable to India's unique contextual variations.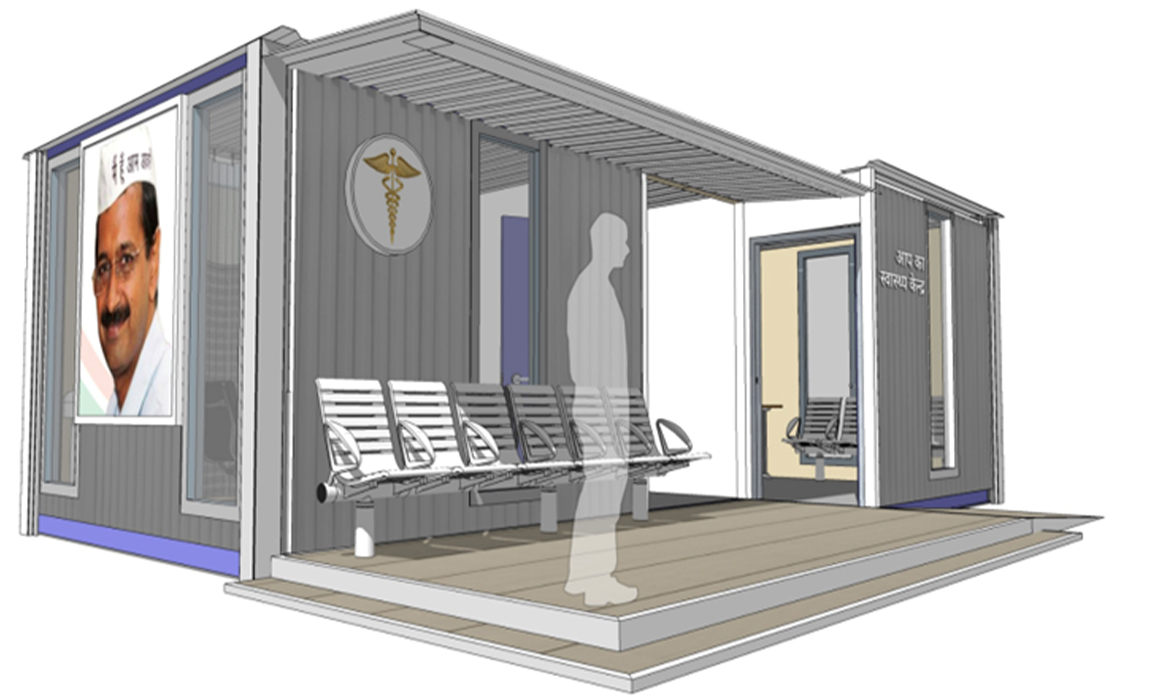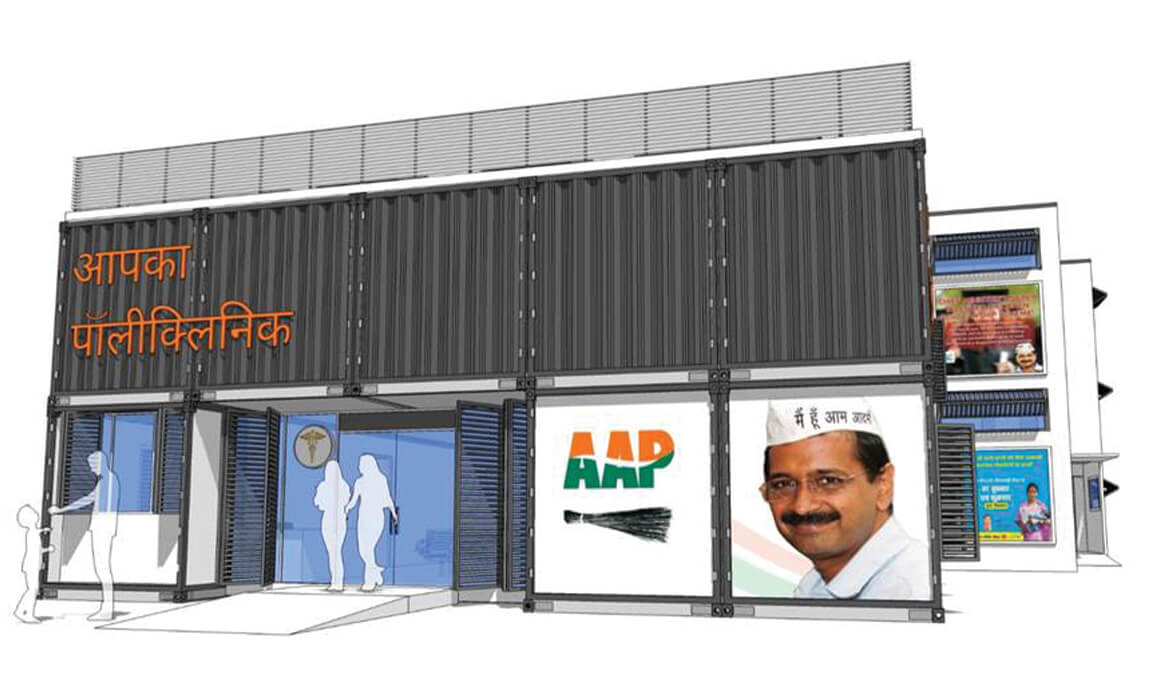 The Mohalla Clinics were designed as lift-and-shift, ready-to assemble, reconfigurable and scalable modules (derived from standard shipping container dimensions) that could be deployed in compact spaces swiftly and at low cost. This meant that any public land such as, spaces under flyovers, unutilized spaces in schools, Government offices, parking lots, etc. could be used to accommodate these clinics. Not only did this eliminate the cost of acquiring land but this also transformed unsafe and unutilized public land into valuable public assets – In sum, a more effective, affordable healthcare network closer to those who need it most! The design was provided as a 'kit-of-(modular) parts' to the Government to aid robust and rapid scalability.
MedTech interventions such as the Swastha Slate meant health workers were now better equipped with user-friendly diagnostic tools. Finally, certain key changes in how doctors and healthcare workers are incentivized were made, e.g. their compensation was linked not just to the number of patients they saw but also to the quality time they spent with each one. This increased patient consultation time, improved diagnostics and overall patient satisfaction while ensuring early screening of potentially serious conditions. Comfortable waiting areas were designed, complete with safe drinking water facility and ergonomic seating. As a result, women and children who otherwise weren't allowed out of their houses frequently, started visiting the Clinic, often in conjunction with an outing with friends and family. The discussion on health transitioned to a conversation on 'holistic wellness'- something the urban poor did not even know they needed. Today, the Mohalla Clinic stands not just as a provider of health but also a remarkable provider of happiness.