Opportunity
By breaking the stereotype of a tech based company the owners of Amsoft envisioned a working environment that inspires every member of the team and provided it's clients a ringside view of its unique culture.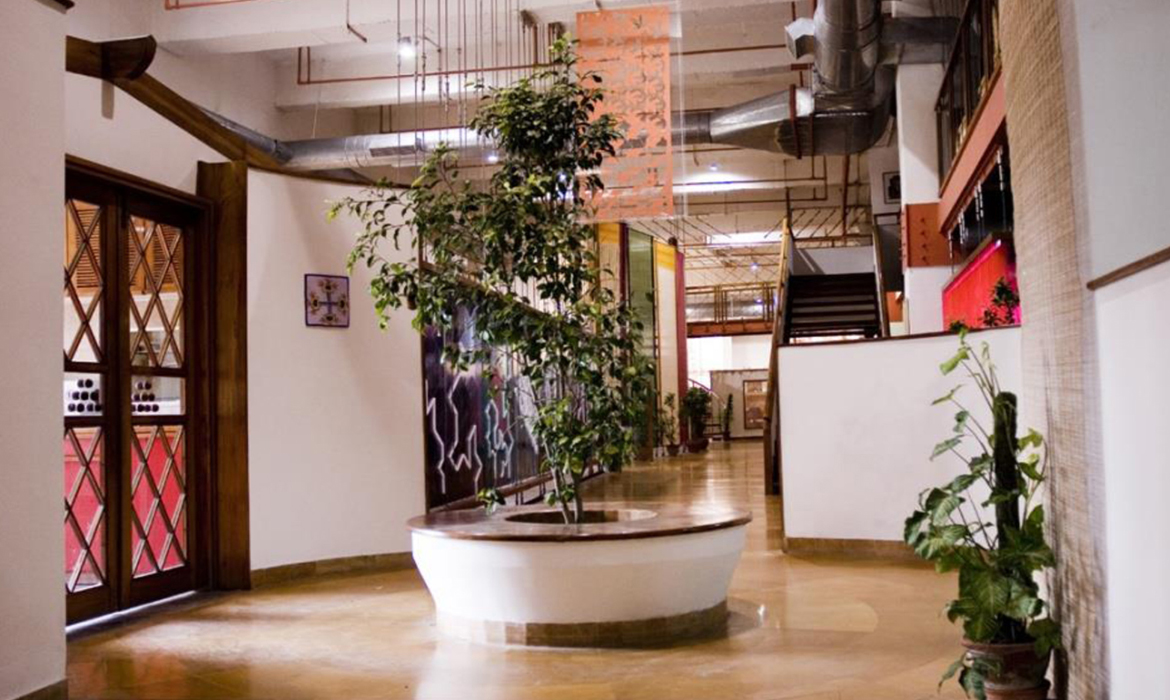 Solution
A working space that was based on the metaphor of an organic Indian street teeming with unexpected intersections.
Story
The owners of Amsoft, a software and technology development company, Ajay Madhok and Chitra Madhok had a vision to break the stereotypical look and feel of the regular software company and create a new workspace that reflected their ability to craft bespoke IT solutions delivered through the application cutting-edge scientific thinking blended with a uniquely Indian ethos.
Through several stimulating sessions of intense visioning and brainstorming with the Amsoft promoters, Incubis came up with concepts that reflected the principles of modularity, neural networks, metamorphosis, progression, cellular work groups and dynamic organization design. The spatial plan was based on the metaphor of the organic Indian town and street architecture…where straight lines are rare and surprises abound. A floating steel mezzanine with hardwood floorboards was created in the form of twin intersecting triangles inspired by the geometry of the space overlaid with 'Mandalas.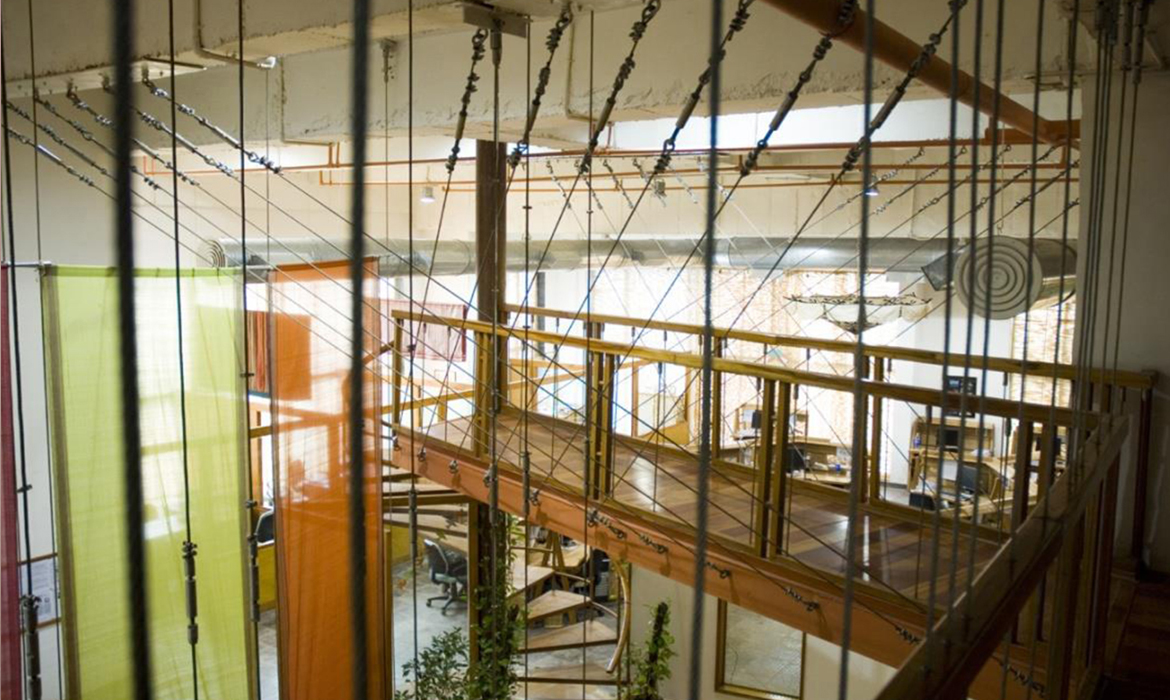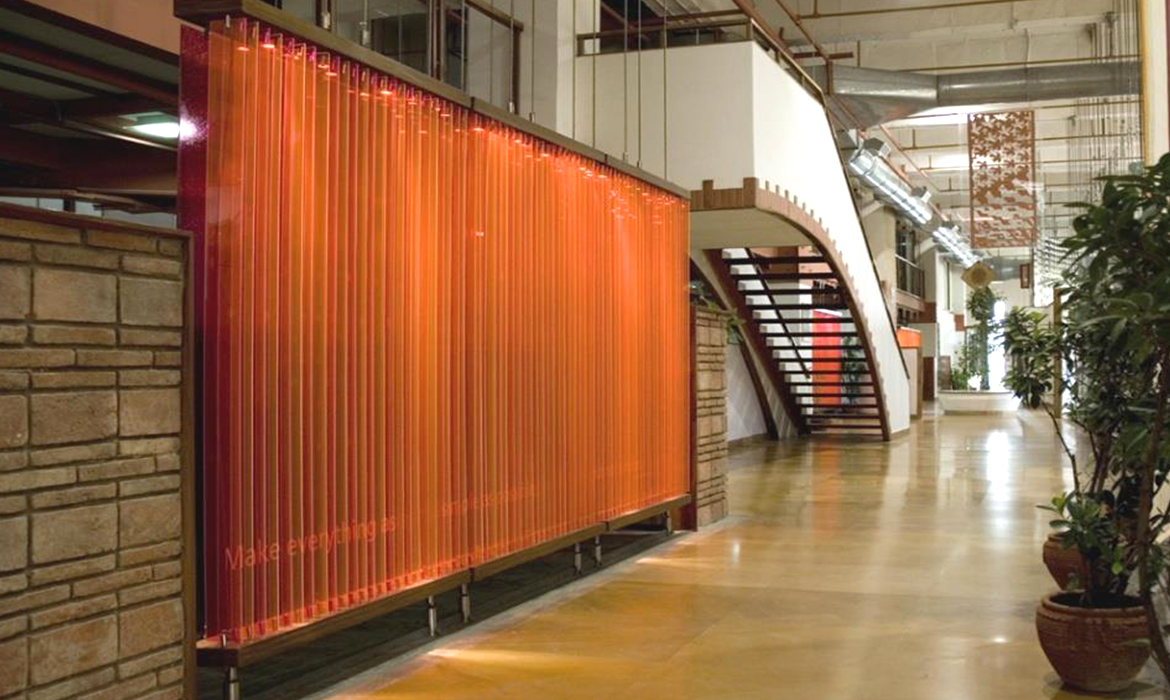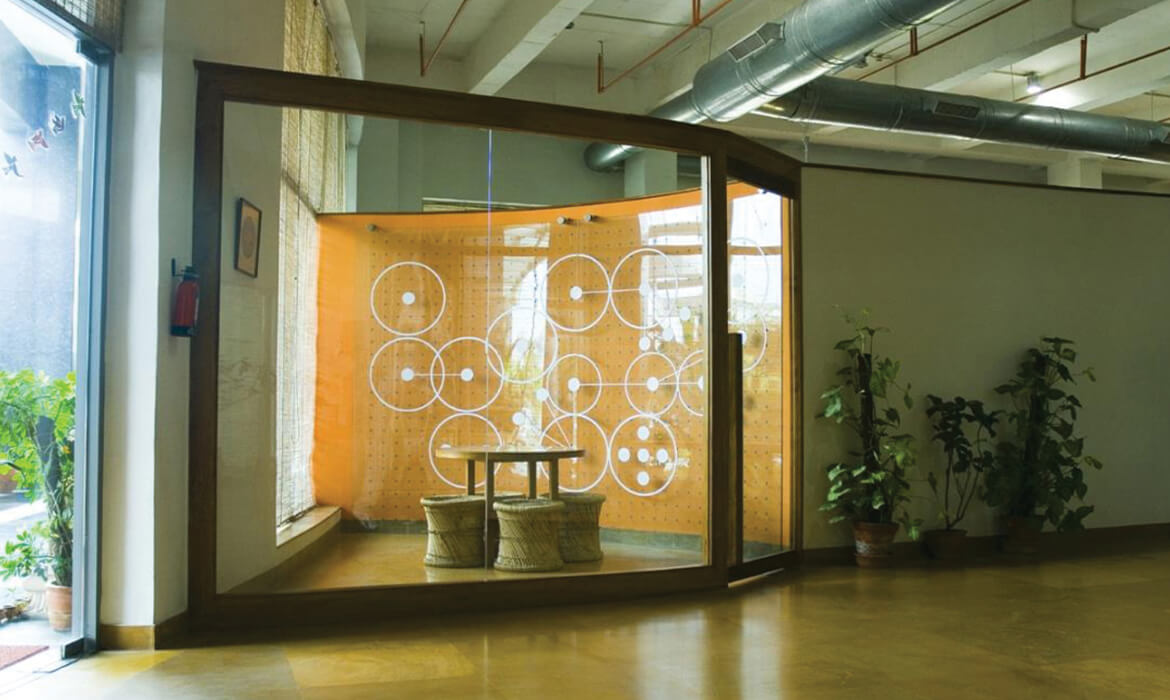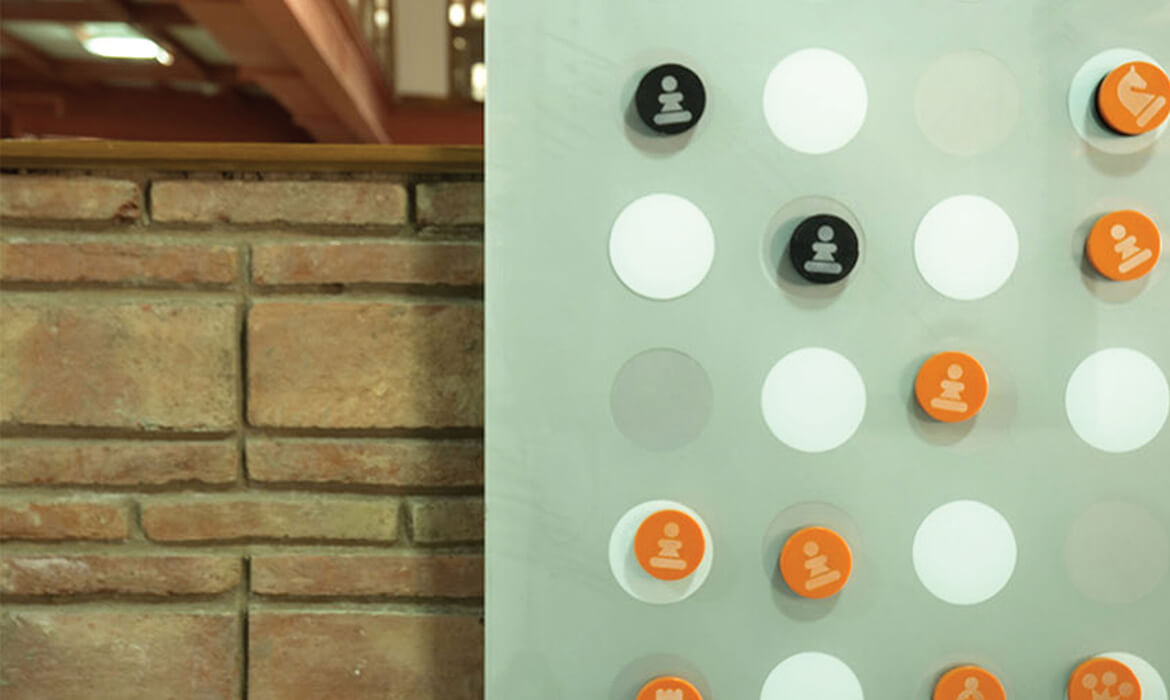 'Chaupals', clock towers, rustic windows & apertures framing work-groups, brick-jali partitions, floating
canopies, interactive games, graphic screens, high-tech suspension bridges and gravity-defying
staircases come together in festive celebration…further accentuated by the client's personal collection
of Indian art, craft and antiques.
Even individual workstations (inspired by the shape of neurons) were hand crafted in reclaimed-timber with built-in task-lighting and a playful abacus derived from the Amsoft logo. Most materials were natural and ecologically-sourced from the immediate neighborhood of Gurgaon. The concrete slabs and columns of the site were retained in their original state and engineering services such as the air- conditioning ducts, networking, cabling, etc. were meticulously planned to look appealing even when fully exposed.
The space eventually morphed one of India's first co-working spaces specifically catering to startups.