Opportunity
Pureit invented a new technology to purify drinking water and wanted to launch it in an unconventional manner. The product had to be launched in Chennai, a market with very challenging water quality issues to test its efficacy.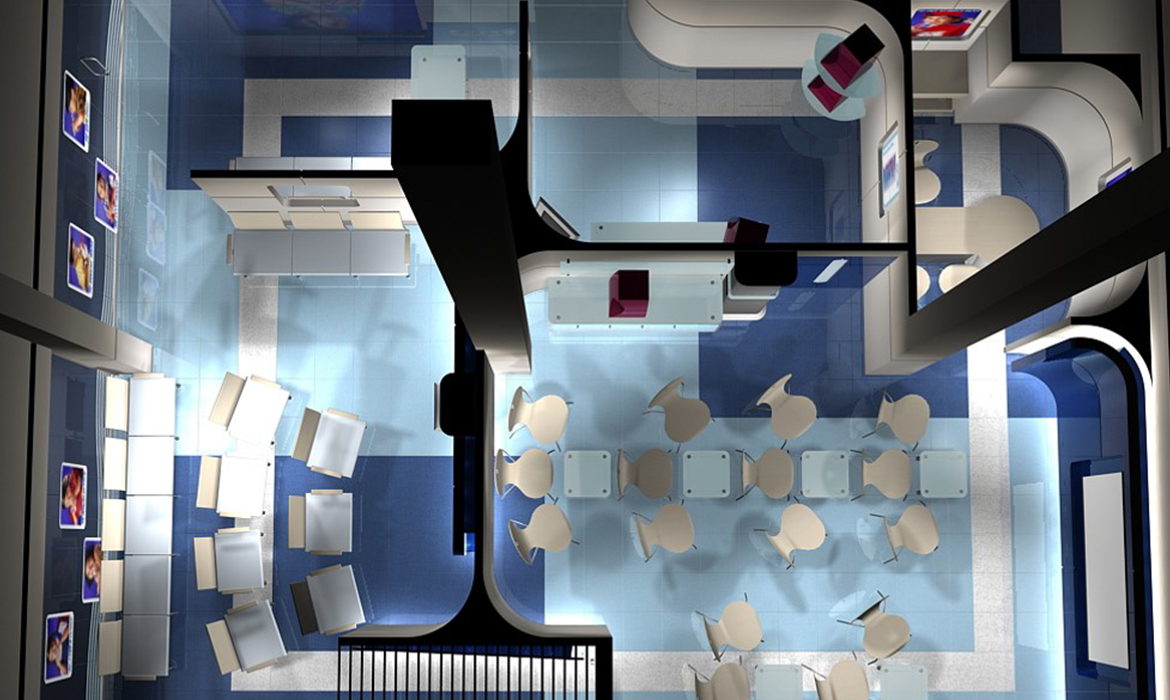 Solution
A model of experiential marketing to sell and collect consumer feedback for a new water purifier business.
Story
Pureit started as a startup incubated by Hindustan Unilever. In 2004 they refined an invention to purify water using a germ kill battery technology that consisted of a compact Carbon trap, germ-kill processor and a 'polisher'. The technology was designed for household application for launch in India. The aim was to create an un-conventional go-to-market strategy that involved launching the product via focus- groups and direct selling.
The retail model was created such that potential buyers were invited to a Pureit center to understand the true difference the product made to their drinking water. They were asked to get a bottle of boiled water and a device at the center would magnify it's contents to demonstrate the concentration of impurities present in their water even after boiling. The next step was to unveil the product using a special theatre, emphasizing its key features. Pre-bookings and direct selling was done through the center. It was a two way system for the product as it collected user feedback and consumer response along with promoting Pureit. It was one of India's first-ever experiential marketing models.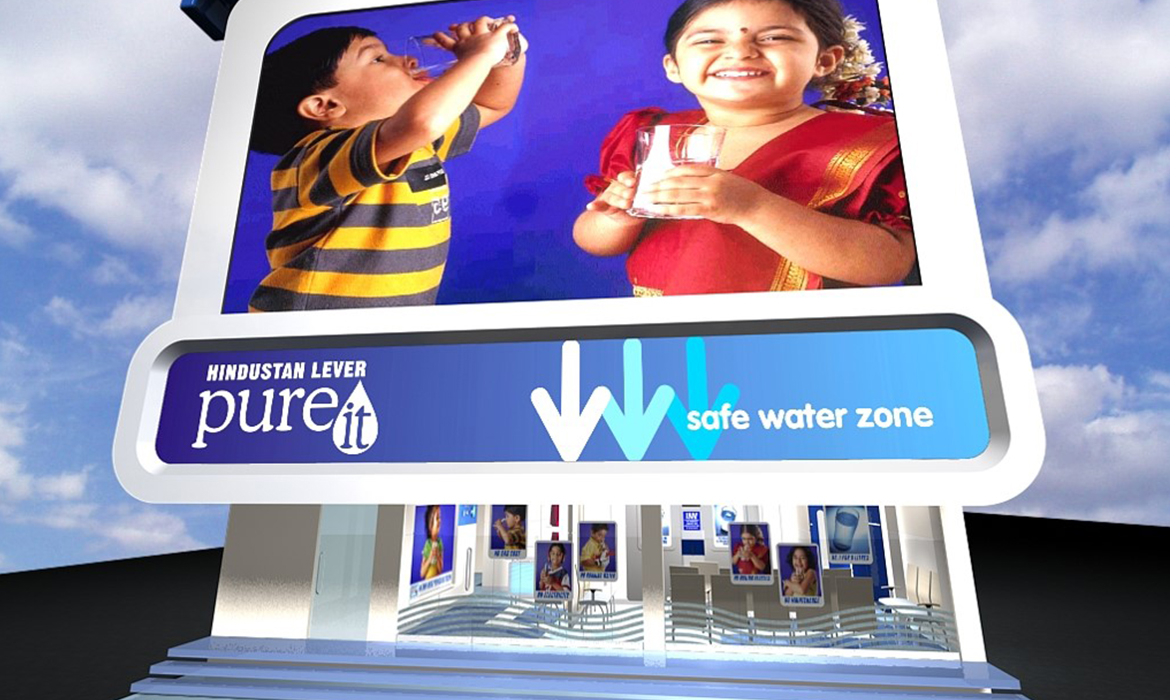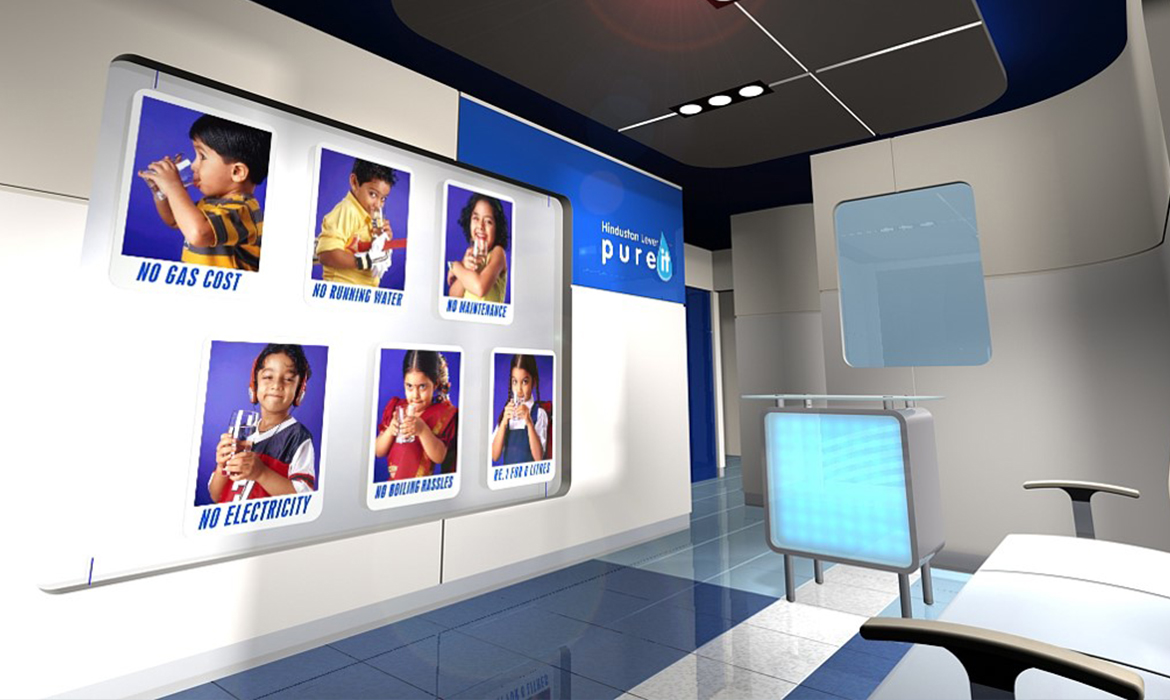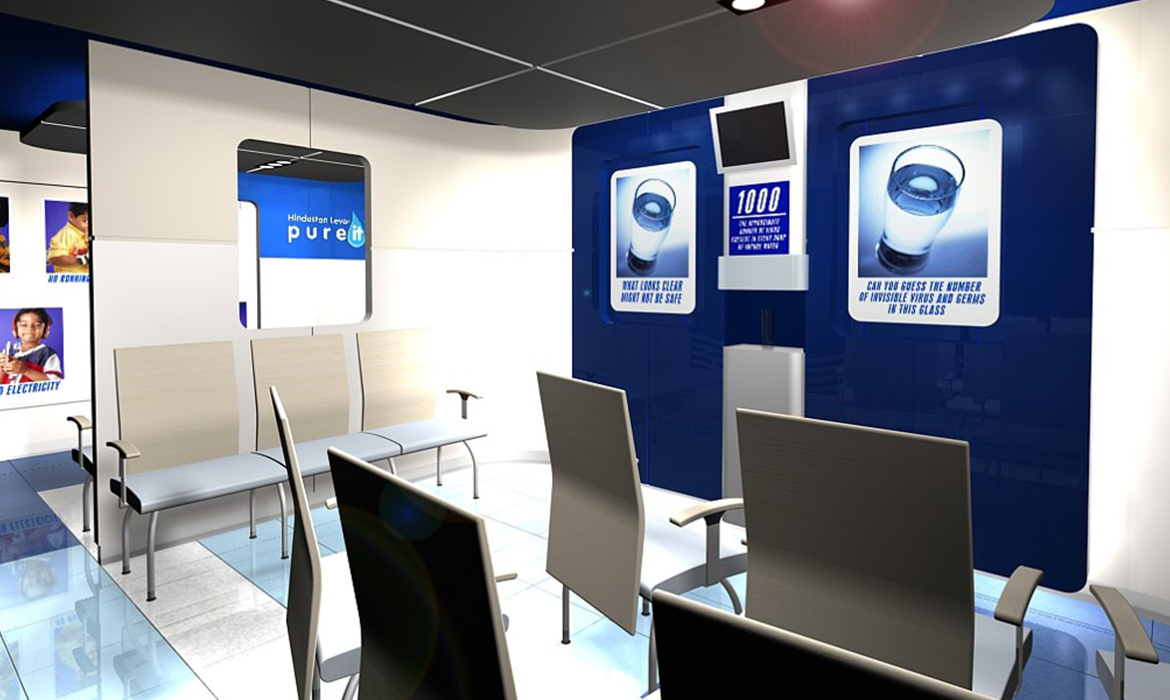 The model was launched in Chennai considering the low drinking water availability causing higher concentration of impurities. Over the period of a year this concept was replicated at approximately 200 centers. Later a more compact and modular pop-up versions were also developed for apartments and small homes that were temporarily converted into experience centers. Incubis also designed a mobile van and adaptations for use at exhibitions and schools.