Opportunity
Real estate offices must create an impactful impression on both its employees and the investors. Emaar wanted to position themselves as a new age, modern, high-tech real estate company and emphasize their transparent, customer-friendly practices.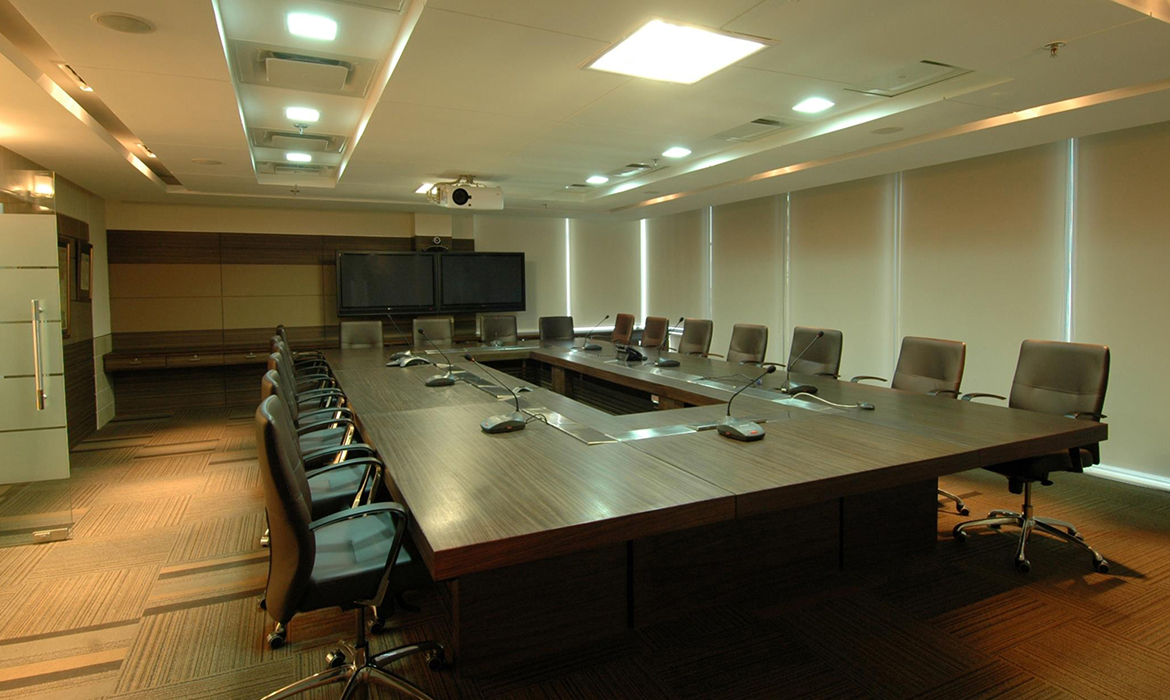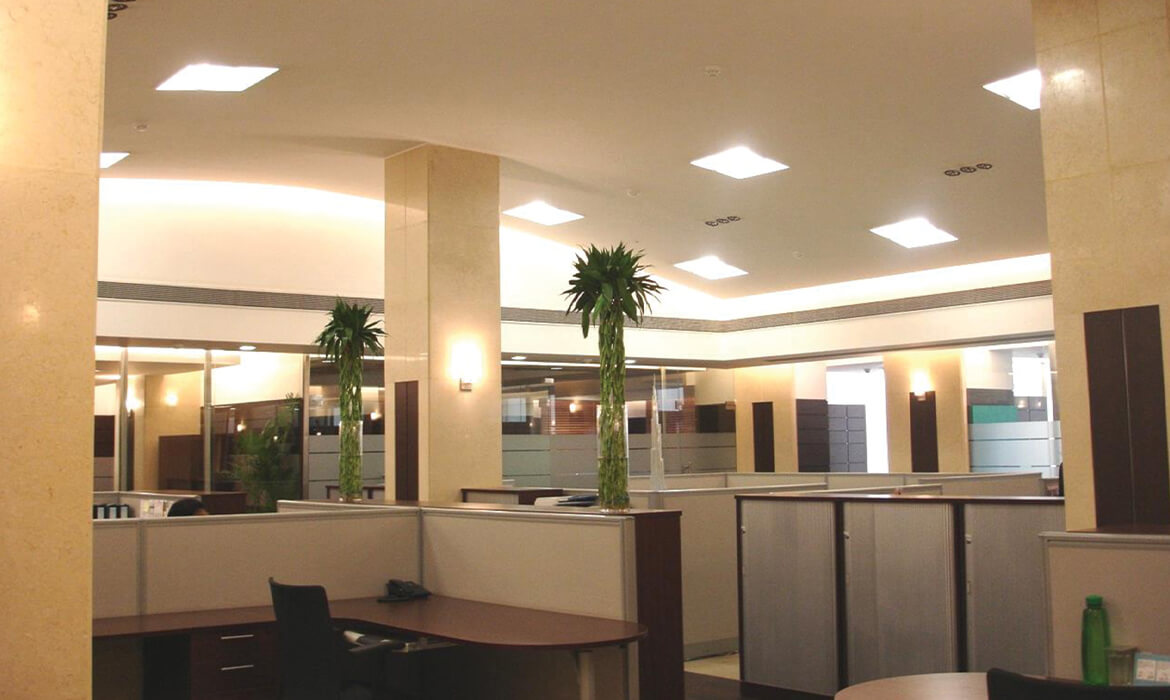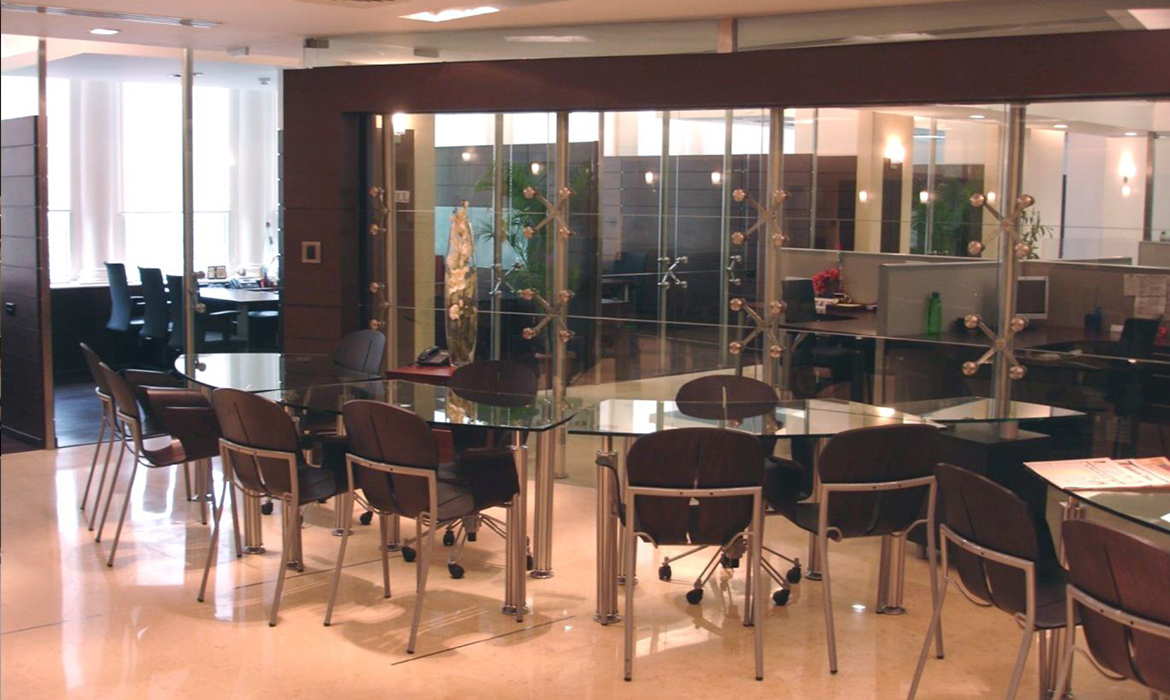 Solution
Offices and experience centers all across India in-sync with the Emaar corporate identity to convey assurance and give new buyers confidence while investing in Emaar projects.
Story
Emaar is a multinational real-estate development company based in UAE, who were setting up their offices and experience centers in India. The vision was to establish as a global brand with high standards and transparent business practices.
Emaar MGF Corporate Office, New Delhi
The project involved setting up Emaar's first corporate office in India in a heritage building in central Delhi that formerly housed the HSBC Bank. The master-planning and restoration phase involved significant structural rehabilitation and zoning to accommodate other tenancies (including the Deutsche Bank) within the same premises. The building façade was also carefully refreshed to preserve the original architectural intent.
The overall design theme was to create a seamless transition from the neoclassical exterior expression to a modern, transparent and tastefully appointed workspace that reflects a world class organization. Since the client was in the process of launching several new projects in the luxury residential domain, the corporate office was designed to demonstrate an understated yet upscale aesthetic coupled with fine details and top-notch production values. The engineering services were integrated in an innovative way in order to maximize the potential of the unusually high ceilings available at this site and also allow in natural light throughout the day.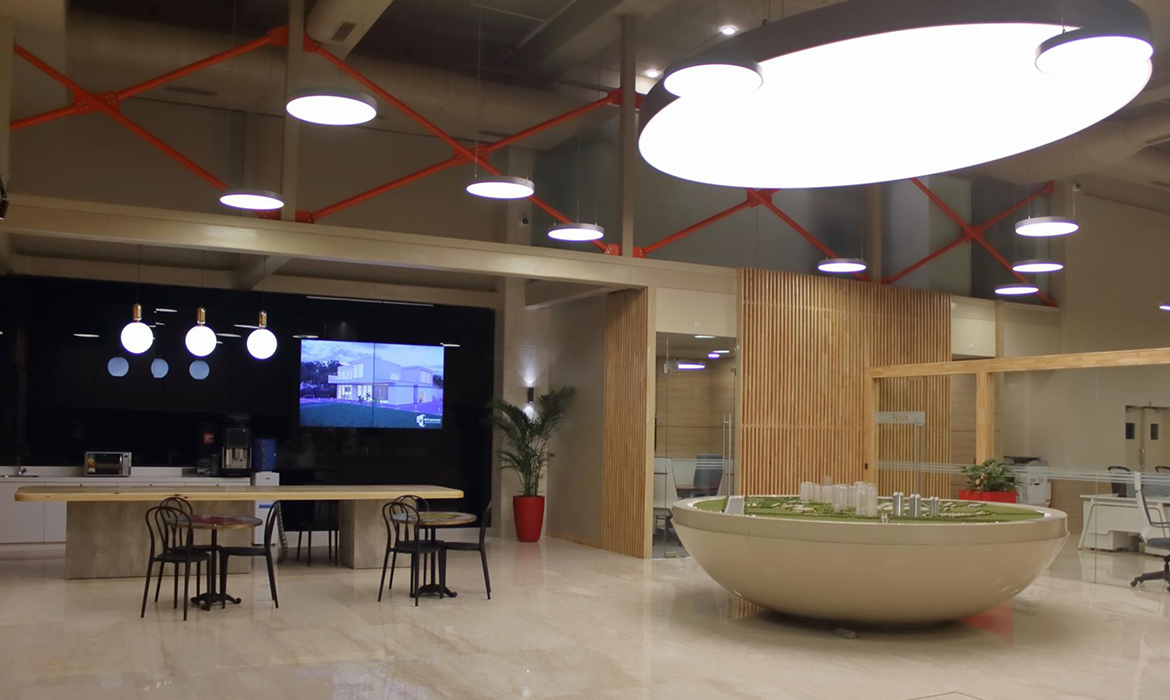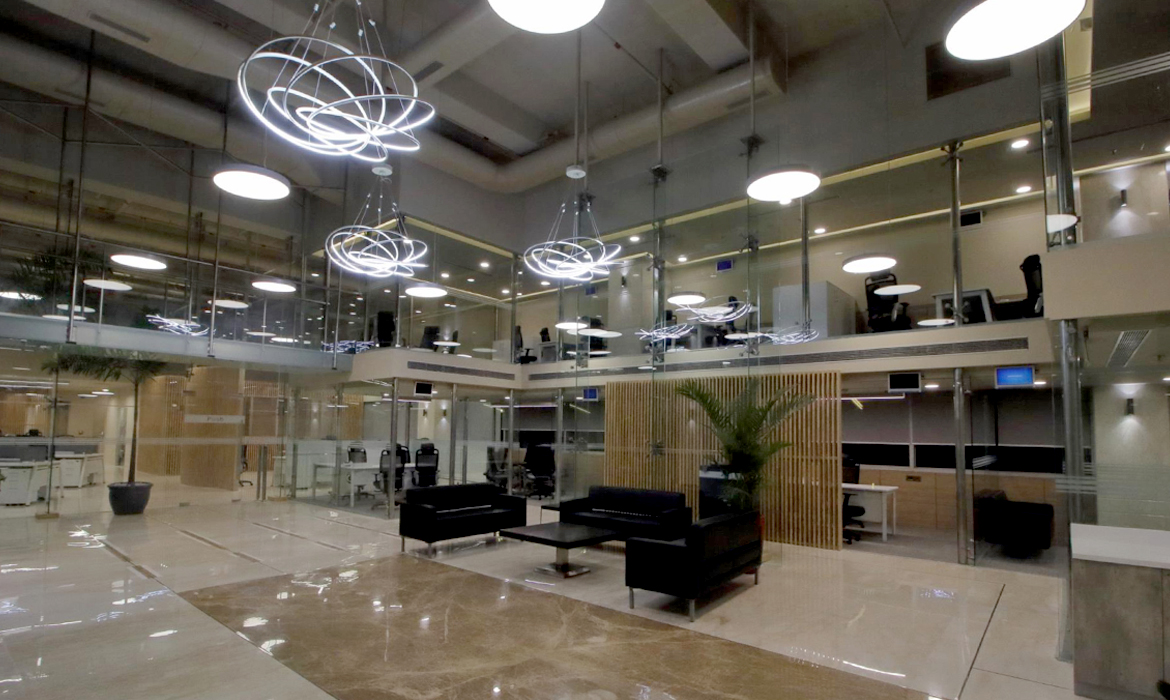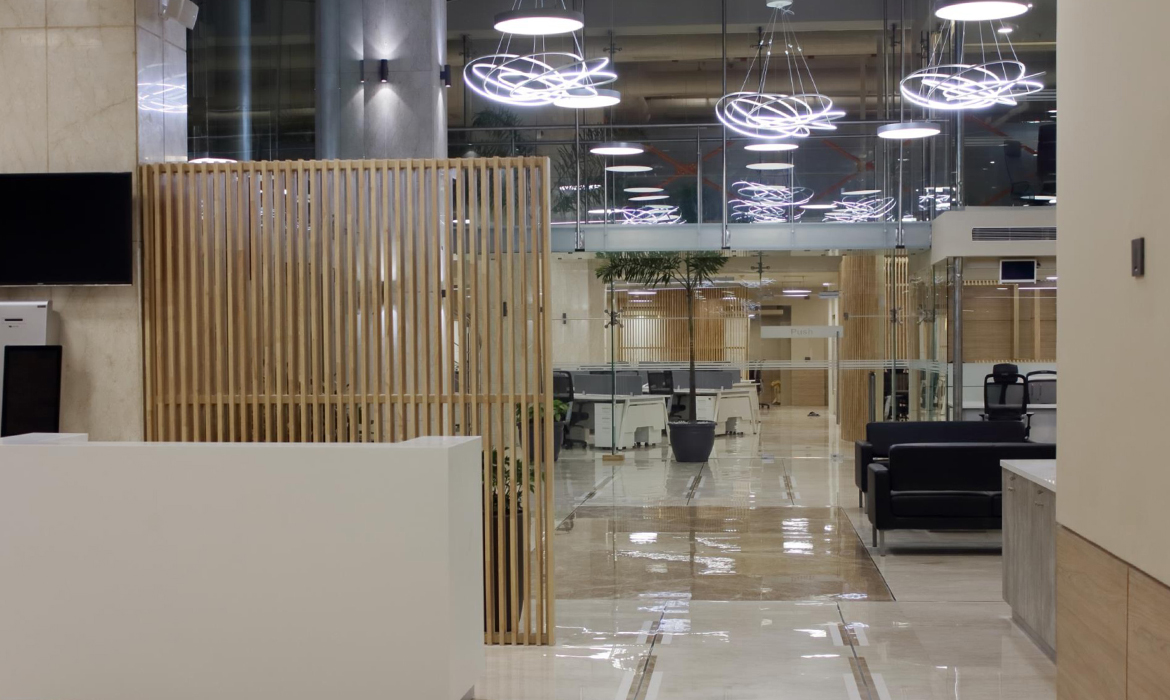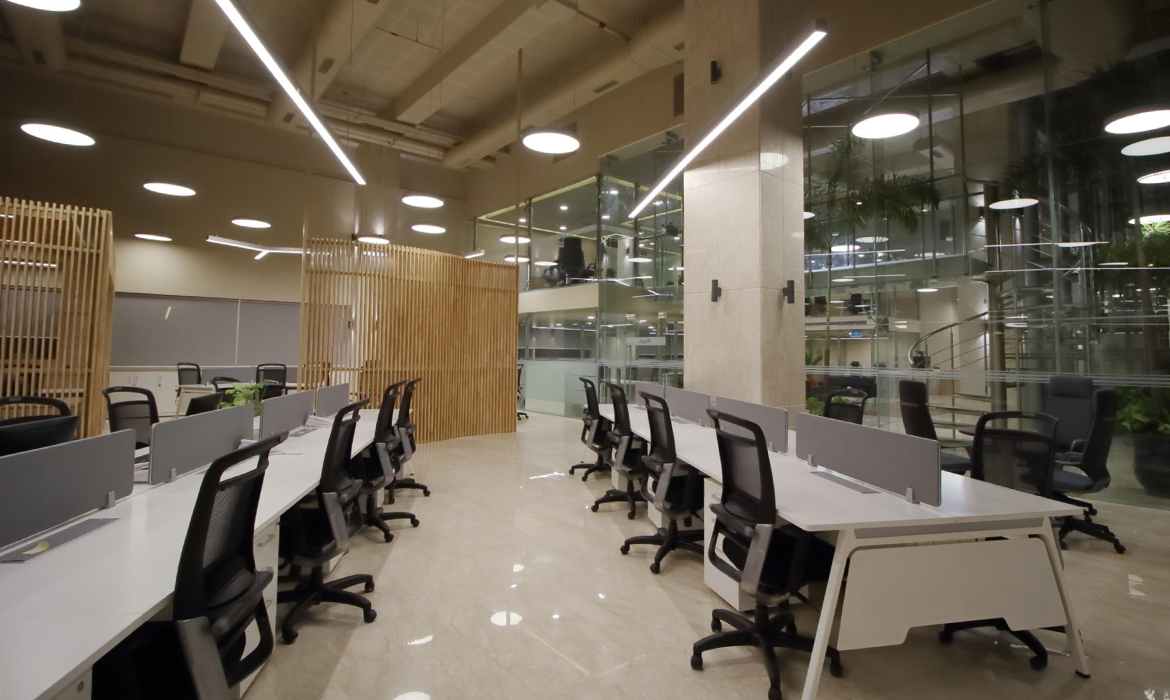 Emaar MGF Corporate Towers, Gurgaon
Emaar MGF, after having launched its brand nationwide through several residential projects, brought Incubis on board to showcase its prowess in the commercial domain by creating an iconic business tower to house its customer interface, sample apartments, project teams, hospitality division and senior management suites.
Incubis worked independently on the complete master plan, façade glazing systems, interiors, audio visual technology backbone, MEP services coordination and landscaped terraces for this tower, which has one of the most premium specifications in the country. The ground floor and mezzanine as well as the first floor have been connected with additional glass elevators. The customer facing areas have dramatic split level 'glass-box' lounges interlaced with steel and glass spiral stairs and translucent bridges. Individual workspace floors have been planned with a well-balanced blend of public-dealing spaces and private working zones consistent with the needs of various corporate divisions and functional groups. The top two levels have the director's offices, private dining areas, board rooms along with generous landscaped terraces. The building has been designed with its own convention hall along with pre-function and catering back-up.